News
National insurance register mooted to prevent fraud
---
This article is more than 5 years old.
Insurance companies are experiencing increasing numbers of fraudulent claims and would like to see something done about it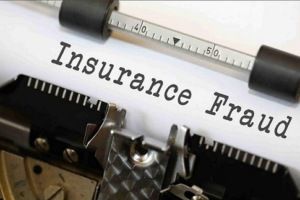 Last year, insurance companies were hit by more than 3,200 false claims totalling a staggering 530 million kroner. The claims were for both personal insurance and also for goods and property, reports Finans.
To combat this trend, insurers want to set up a compulsory register containing all damages claims nationwide so that it is possible to cross-check claims to weed out fraudsters.
READ ALSO: Insurance companies considered fair game for rip-offs in Denmark
"When a customer reports a loss of some kind the company can quickly see what the person has claimed for," said Hans Reymann-Carlsen, the deputy head of the insurance branch organisation Forsikring & Pension.
Pulling a fast one
"If a customer has had three cars stolen in two years with three different insurance companies, then any request for compensation would automatically hoist a red flag and the company would be able to examine the claim more closely," added Reymann-Carlsen.
However, consumer bodies are wary of automatically registering customers. According to the data protection laws, such registration would require each individual giving permission.
Both Norway and Sweden already have such a register, and both Socialdemokratiet and Dansk Folkeparti have indicated a willingness to consider the idea.