News
Police clueless when it comes to missing asylum-seekers
---
This article is more than 5 years old.
There appear to be a significant number of rejected asylum-seekers who have gone underground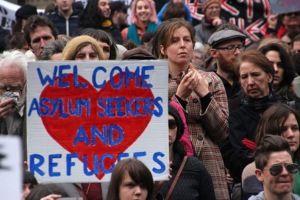 A recent report from the Rigspolitiet state police, which has been seen by Radio 24syv, reveals that 2,835 people whose request for asylum has been refused have disappeared.
It is  estimated that a number of them are living underground in Denmark, reports Politiken.
Where's Wally?
As well as the 2,835 who have disappeared, the police also don't know where 2,729 others are who are awaiting an answer to their asylum requests.
Trine Bramsen, the judicial spokesperson for Socialdemokratiet, is worried.
"It could well be that they are working illegally in Denmark and undermining the Danish labour market or, in the worst case, could be potential terrorists," she told Radio 24syv.
Bramsen has asked the integration minister, Inger Støjberg, for an explanation.
Asylum-seekers who have disappeared are kept on a police register for three years, but after that time their data is deleted.