News
Mette Frederiksen proposes new foreign labour initiative at DI Business Summit
---
This article is more than 5 years old.
Socialdemokratiet and Dansk Industri would like to see the rules simplified to allow more flexibility for southern Europeans to work in Denmark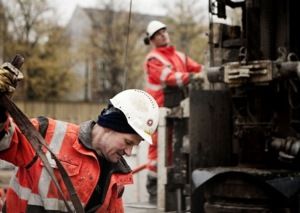 Denmark's economy is booming and businesses and their interest organisation, Dansk Industri, the confederation of Danish industry, are already worrying where qualified labour is going to come from in the future to keep up the momentum.
One answer could be to employ more people from countries in southern Europe, but if that is to happen, the rules would have to be simplified.
READ ALSO: Minister wants to ease path of qualified foreign labour to Denmark
At the DI Business Summit being held today, Socialdemokratiet leader Mette Frederiksen will propose an initiative to make it easier to attract and recruit labour from countries such as Spain, Italy and France to Denmark, reports TV2 Nyheder.
These countries at present have an unemployment rate of 10-15 percent, so there is plenty of scope.
Job centres abroad
In order to attract more foreigners, Socialdemokratiet would like to see five temporary job centres set up in the EU where Danish firms can search for and find qualified workers.
Frederiksen also emphasises that it is important to get the balance right when it comes to the nationality of the imported labour.
"I'll be completely honest and say that I think it would be wrong to import qualified labour from Africa and Asia. That is the wrong way to go for Denmark," she said.
"We have to make sure that we can keep up when it comes to integration."
A lower threshold
DI would also like to see the minimum salary that foreign workers have to earn in order to work in Denmark reduced. At the moment, it is 418,000 kroner per annum for a person from a non-EU country. DI would like to see this reduced to 325,000 kroner.
"We need people who can work and there is intense competition for labour in Europe today, so we will have to look at countries outside the EU," said Karsten Dybvad, the head of DI.
Dybvad has calculated that if the threshold was reduced it would mean 10,000 extra people being employed in 2025 and 2 billion kroner extra per year for the public purse.