News
Danish News in Brief: Madsen trial to conclude on September 26
---
This article is more than 5 years old.
Meanwhile, there is no apparent end in sight to the shootings in the suburbs of Copenhagen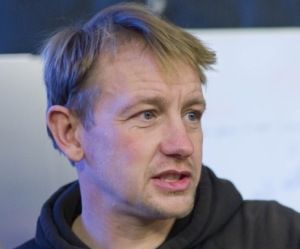 The Peter Madsen appeal case will finish on Wednesday September 26, it has been confirmed.
Proceedings were postponed last Friday, on what was supposed to be the final day of the appeal, after one of the lay judges needed medical attention.
His absence meant the remaining judges – three professionals and one lay judge (another had already stepped down due to a conflict of interest) – could no longer make a binding judgment.
---
Two shootings in Copenhagen last night, but no serious injuries sustained
A 34-year-old man was yesterday evening shot at Lygten in outer Nørrebro as he sat in a car. He sustained wounds to both his arms, but his condition is stable. It is not known whether the car, which sustained six bullet holes, was moving at the time. It hit a lamppost, after which another man, the driver, ran away, although he later returned and has been questioned by police. Meanwhile, there was also a shooting incident in the western Copenhagen suburb of Herlev yesterday evening in which gunfire was exchanged between two cars at the intersection between Herlev Ringvej and Herlev Hovedgade. Nobody was injured, and once again the car crashed and a man ran away from the scene. The police have since confirmed they are in contact with him.
Novo to lay off 400 workers in Denmark and China as it expands in US/UK
Pharma giant Novo Nordisk is laying off 400 workers in R&D roles in Denmark and China. The company explains that the lay-offs should enable it to increase its investment in transformational biological and technological innovation, for which it will establish four transformational research units this year in Denmark, the US and the UK. Last week, it opened a research centre in Oxford, which will create 100 new R&D jobs, and it has also confirmed plans to shortly open a new business development unit in Massachusetts.
Political parties urge action over poor quality of Copenhagen roads
Several political parties, including Konservativ and Enhedslisten, have urged the government to address the deterioration in the condition of the country's roads – particularly those in the capital – and to spend any surplus funds now. Meanwhile, most of the opposition parties have expressed concerns that the proposed 2019 budget won't allocate enough to road maintenance in Copenhagen.
Swine fever now detected in Belgium as border fears grow
African swine fever has been detected in Belgium, moving the potentially disastrous disease one country closer to Denmark, and agriculture officials have already warned that more fences might be needed than the one planned across the border between Germany and southern Denmark.