News
Police introduce visitation zone in inner Nørrebro after yet another shooting
---
This article is more than 5 years old.
Area marked out by police very close to city centre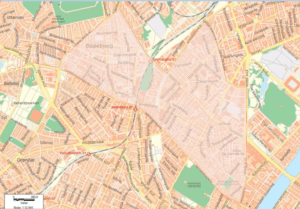 Copenhagen Police has introduced a visitation zone following yet another shooting in outer Nørrebro yesterday evening – the second incident in the city district in two days, and the third in the capital region, as there was also a shooting in Herlev on Tuesday.
According to witnesses, the shooting on Ragnhildgade involved automatic weapons. Unconfirmed reports suggest that a man was hit in the gunfire and has been taken to Bispebjerg Hospital.
Brothas involved
A source has told DR that a conflict involving Brothas, which fought Loyal to Familia in the Gang War last year, is most probably behind the shootings.
The zone, which will stay in place until October 3, will be introduced in inner Nørrebro, and include parts of or all of the following streets: Nørrebrogade, Fælledvej, Nørre Alle, Universitetsparken, Lersø Parkallé, Rovsingsgade, Tagensvej, Tuborgvej, Tomsgårdsvej and Frederikssundsvej.