News
Science News in Brief: Ørsted sells half its stake in massive offshore wind-farm for 37.5 billion kroner
---
This article is more than 5 years old.
In other news, Novozymes is also prospering, but more so from a sense of purpose than materially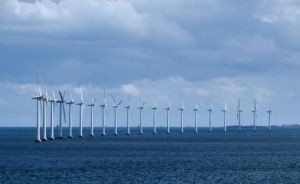 Danish energy giant Ørsted has confirmed to its shareholders that it has sold 50 percent of its shares in the Hornsea Project, a massive offshore windfarm in the North Sea, for 37.5 billion kroner to Global Infrastructure Partners.
The project will be the largest windfarm in the world when finished. Already it produces an astounding 1,218 megawatts of energy.
Ørsted said the sale will reduce the company's risk on a single asset and work out well for the shareholders.
---
Danish Aerospace Company to help astronauts exercise in zero-gravity
Danish Aerospace Company (DAC) have entered into an agreement with the European Space Agency (ESA) to develop new high-tech exercise equipment to decrease the loss of muscle and bone density that results from astronauts living in zero gravity. Currently, the ISS is equipped with bicycles, treadmills and weightlifting machines that allow the astronauts to work their muscles despite the absence of gravity. The new technology will be tested on the ISS in early 2019 and, if successful, may be used on the Lunar Orbital Platform Gateway (LOP-G), a future moon-orbiting international space station.
DTU to receive country's first quantum computer in 2019
The Technical University of Denmark (DTU) will become the first Danish institution to introduce a quantum computer next year. The technology, produced by Atos, is called a Quantum Learning Machine and will be used to process the vast amounts of data that are accumulated through Big Data and artificial intelligence/learning. The computers, which are already in use around Europe, will arrive in 2019.
Novozymes project involves 35,000 Danish children searching for bacteria
A new project by Novozymes, a subsidiary of Novo Nordisk, will have 35,000 children and young people from Denmark's schools out and about searching for a new species of lactic acid bacteria on plants. The project will help raise children's interest in the natural sciences while helping Novozymes to create a publicly available bacteria map. The researchers believe it is important that children understand how the trillions of species of bacteria live both around us and within us.