News
Socialdemokratiet proposes 37-hour working week for immigrants on social security
---
This article is more than 5 years old.
The main opposition party Socialdemokratiet would like to see tougher criteria for immigrants on benefits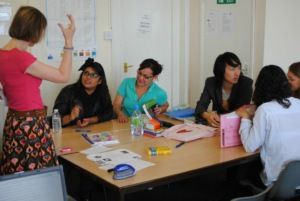 A new proposal from Socialdemokratiet's integration spokesperson Mattias Tesfaye would make it compulsory for Danish immigrants on social security or integration benefits to work 37 hours a week.
This could either be in employment, as a trainee, taking Danish lessons or in active job seeking. If they do not, they will not receive benefits.
Inspired by Norway
Tesafaye had just visited the town of Ræling in Norway where they run a similar system and it opened his eyes, reports Kristeligt Daglbad.
"First and foremost it is about rewarding people who do the right thing instead of punishing them for doing something wrong," said Tesafaye.
READ ALSO: Ministers: Learn Danish or lose unemployment benefits
"You must work or be participating in education, and if you don't find a job or a course of study we have a 37-hour scheme to which you are obliged to turn up. If you don't, you don't get any benefits," he added.
A good idea
The Arbejdsgiverforening employers federation described the idea as "ambitious" and "important".
"As I read it, it is expressing a wish that we ought to be more ambitious when it comes to immigrants on benefits and we totally agree," said the chief integration advisor for the organisation, Rasmus Brygger.
"Too many immigrants on benefits become passive and are supported by the system for years."
Bunking off schoool
Surveys carried out by Danmarks Statistik, the employers federation and others reveal that 34 percent of people on benefits come from a non-western background.
Of these, 8,000 have been on benefits for 10 or more of the last 15 years and only 20 percent are considered fit for employment by the municipalities.
At the same time, figures from the Ministry of Integration reveal that last year around one-third of refugees and people united through family reunification stayed away from Danish courses on an average day.
"It is obvious from this that there is a need to ramp up the possibility of sanctions," said Brygger.