News
Madsen's life sentence to stand, rules high court
---
This article is more than 5 years old.
Submariner's appeal to reduce his prison stay to 14-16 years fails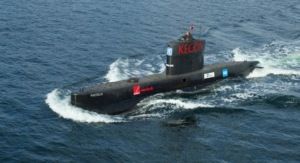 The Østre Landsret high court has upheld the life sentence handed to submariner Peter Madsen at the Copenhagen City Court in April for murdering the Swedish journalist Kim Wall in August 2017.
Cost time and money
His legal team had argued the sentence should be reduced to 14-16 years, as life sentences are very rarely handed out in Denmark to people with no prior convictions who have only killed one person.
There have only been two such cases since 1991 … and now three!
But such was the depravity of Madsen's murder, and his subsequent disposal of her body, that the five judges (three professionals and two laymen) came to the conclusion that life should mean life.
As part of the judgment, the court has ruled that Madsen should pay 328,246.14 kroner to Kim Wall's parents and 150,000 kroner to Kim Wall's Danish boyfriend.
Bitter pill for lawyer
For Madsen's defence lawyer, Betina Hald Engmark, who was retained despite losing in April, it was a tough pill to swallow, particularly as on Day One of the three-day trial she had childishly argued that Madsen should only be sentenced to six months due to a technicality.
She was full of excuses as she left court, arguing that Madsen … well, she had her opportunity in court and the case is closed.
Or is it? For the case to be presented to the Supreme Court, both the prosecution and defence must be agreeable, and it must then be approved by the Procesbevillingsnævnet, should it feel the case is unprecedented.
Madsen has not yet given any indication whether he intends to appeal or whether he wants to retain the services of Engmark.