News
Winter will be mild, claims Denmark's answer to Daily Express
---
This article is more than 5 years old.
A pinch of salt is required before reading this TV2 prediction, which if true will mean not much salt will be required on our pavements this year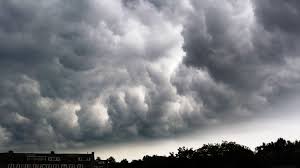 The people of Denmark are shivering. It is 17 degrees outside in Copenhagen today, and had this day been in March or April, the Danish people would be celebrating, ready to descend on the streets at the slightest hint of sunshine.
"You never know how long it's going to last," they'd say, although the cynics among them might remark that the welcome rays might very well end up being their entire summer.
However, the last five months have changed our perspective of Danish weather. Today's temperature of 17 degrees, albeit with a brisk wind of 14 metres per second, is chilly. And we all know worse is to come.
90 percent chance
It might be good news to learn, therefore, that the winter of 2018-19 looks set to be a mild one – but be warned as this forecast has been supplied by TV2, Denmark's answer to the Daily Express when it comes to getting weather predictions badly wrong.
"I have looked at all the summers and winters since 1874, and in nine out of ten cases there is either a normal or a warm winter after a warm summer," the broadcaster's weatherman Thomas Mørk, who is apparently an expert, told the channel.
"The statistics speak for a sad, grey, windy winter."
No winter wonderland
However, Mørk could give no further reason why our winter will be warmer than normal.
Mørk's 'nine out of ten' stat most particularly refers to the ten warmest summers Denmark had enjoyed up until this year, so maybe there is hope if "sad, grey, windy" is more in keeping with your wishes than a winter wonderland.