Business & Education
MacDenmark: a shared history of trade, culture, beer and fighting the English
---
This article is more than 5 years old.
How the Scots have proved to be some of this country's most successful settlers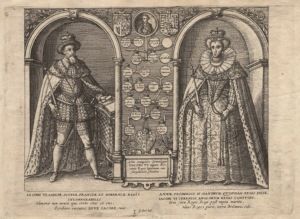 A love of beer, football and wet weather are not the only things that Denmark and Scotland have in common, as the history of the two nations has been intertwined thanks to trade and a common enemy in the English.
A settling of Scots
Danish-Scottish relations may have peaked in 1589 when James VI of Scotland married Anne of Denmark 14 years ahead of acceding to the English throne, but there have been recent signs that we may be seeing a resurgence in the historic relationship.
Anne of Denmark's marriage to James wasn't the first time the Stuarts had married into the Danish royal family, and these unions helped establish long-standing treaties of mutual support, often involving France, against the old war enemy of England.
The movement of mercenary soldiers, in both directions, was common, while commercial treaties attracted large numbers of Scots to Denmark, more often than not to Helsingør, the scene of Shakespeare's 'Hamlet', the gateway to trade in the Baltic.
Scottish settlers put down roots all over Denmark, but particularly in and around the ports of Helsingør, Copenhagen and Malmö (which was then part of Denmark). The immigrants came from all walks of life: from soldiers and civil servants to scholars and traders.
Hogmanay in Helsingør
Among the most successful Scottish merchants in Helsingør was Alexander Lyall, who became mayor of the city twice before his death in 1560, leaving a legacy that would dominate community life for many years. His descendants went on to become city councillors, mayors and even a governor of Trankebar, the Danish colony in India.
Lyall was also the director of the Sound Toll – the fee paid by trading vessels passing through the narrow strait between Denmark and what is now Sweden. The position was regarded as important and prestigious and was usually held by an influential figure from the town. His son Frederik also held the position, during which time he oversaw the construction of Hamlet's castle, Kronborg.
Lyall's contribution to Helsingør can still be seen today. His house at Stengade 70 stands as a monument to the man himself, while his family erected an ornate epitaph in Helsingør's Sankt Olai Church, where the Scottish community maintain an altar. Stengade 76, with its renaissance façade, meanwhile, was built for Scottish city councillor David Hansen, the grandson of yet another Scottish mayor, David Thomson, who was an associate of Frederik Lyall.
Religious endeavour
More Scottish influence can be found in religious history books. Thomas Kingo, who became the Bishop of Funen and a famous poet and hymn writer, was the son of a Scottish immigrant. Kingo's memory lives on in the form of street names such as Kingosvej in Helsingør and Kingosgade in Copenhagen's Vesterbro district.
Another Scottish descendant, John Gow, published his translations of the Danish theological work 'The Right Way to the Kingdom of Heaven' before moving to Copenhagen to become chaplain of Vor Fru Kirke.
Sankt Peters Church in Malmö houses a significant archive of the activities of these and many more members of the Nordic-Scottish community, while other relics left behind by immigrant Scots can be seen dotted around the country.
The Scottish community in Copenhagen was organised around the Guild of St Ninian, which maintained special altars in various city churches; other references can be found in Roskilde Cathedral and the churches of Nykøbing and Stubbekøbing (Falster). The latter also had a Scottish mayor, John Montrose.
Royal approval
The Scottish influence was also strong in royal circles. Positions in the civil service, such as the Sound Toll administration, were usually crown appointments.
Personal royal contacts were also prevalent. Alexander Kinghorn from the University of Copenhagen was appointed physician to King Christian II, while his contemporary David Cochran, yet another Scot, was made 'King-of-Arms'.
Under the next monarch, Frederik I, the office of 'Principal Royal Herald' was given to John Elgin, and this particular Scotsman was sent on diplomatic missions to France, Poland and Russia, as well as to England and Scotland.
When Christian IV decided to re-establish links with Greenland, he engaged John Cunningham, a Scottish shipmaster who owned Gerdrup Manor, to lead the voyage of exploration in 1605.
Just three years earlier, another John Cunningham was appointed keeper of the Royal Gardens near Copenhagen Castle – the royal residence predating Christianborg – and he later obtained the monopoly for selling seeds in the towns of Zealand.
Visibly tartan roots
Putting aside the history books, it is clear to see Scotland's influence in today's Denmark. Many surnames have clear Scottish roots and the Danish system of patronymics was adopted (for example, David Thomson's son was Hans Davidsen, and his son was David Hansen).
Many acquired the surname Skotte or a variation, and there are still quite a few listed in the telephone directory today.
Moreover, and perhaps more lasting, are towns that owe their names to the Scottish settlers. The likes of Skotterup, Skodsborg and Skodsbølle are noted for their tartan roots in 'Dansk Stednave Leksikon'.
Culturally in tune
For many Scots, Denmark feels like a home away from home. Not only do both island nations sit at the same latitude and receive copious amounts of rain, but they are also members of a larger region, the United Kingdom and Scandinavia, and also, for the time being, the EU.
Trade between the two nations is fruitful, with Denmark exporting pork-based products like bacon, a Scottish favourite and necessity for any fry-up breakfast, and the various medicines needed to treat people who have eaten too much of it. And it's not one-way traffic, with Scotland exporting in excess of 1 billion pounds' worth of goods to Denmark every year.
The two populations share a dark sense of humour, which was no more evident than in 'Wilbur Wants to Kill Himself', a 2002 film set in Scotland, which had a Danish director, Lone Schering, and Mads Mikkelsen among the cast.
And both nations love their football – deep passions that came colliding together on 4 June 1986 when they clashed in Mexico at the World Cup, resulting in a 0-1 win for the Danes.
Leaving their mark
And in recent years, Scottish immigrants have left their mark on the streets of Copenhagen, developing a network envied for its connections. Notably The Dubliner, the capital's best known Irish pub, was founded by Gus Brown, a Scot who first visited Denmark in the 1980s, on which occasion he found work at a Burger King under the management of his compatriot Charlie Scott.
While Brown would go on in 1994 to found The Dubliner in Amagertorv, a home for sports lovers and a centre for the Scottish-Irish immigrant community, Scott achieved similar success, firstly managing The John Bull, a popular hub until its closure around a decade ago, and then setting up shop at his current home: the jazz and sports bar that bears his name on Skindergade.
But for every pub the Scots take, the Danes take a chunk of land. The country's second richest individual – Anders Holch Povlsen, the largest shareholder in fashion companies Bestseller and Asos – is now one of the largest landowners in Scotland with more than eleven estates comprising a property portfolio worth 100 million pounds. And don't forget the impact of shipping giant Maersk Oil, which played a major part in the rapid growth of the Scottish city of Aberdeen from fishing town to becoming the offshore oil capital of Europe.