News
Government agrees on drought aid to agricultural sector
---
This article is more than 5 years old.
The hot, dry summer weather hit farmers hard; now they are going to get compensation for lost earnings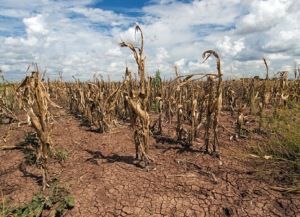 The government and Dansk Folkeparti have agreed on an aid package to farmers to alleviate the worst effects of this summer's drought.
READ ALSO: Farmers ask government for help to combat drought
The package, worth 380 million kroner, will see a number of levies reduced as well as putting in place measures to handle future droughts.
High social cost
"The extraordinarily drought we had this summer doesn't just hit the individual farmer but the whole of society, because we lose exports and jobs," said the finance minister, Kristian Jensen.
"A number of farmers are in a situation in which they lack liquidity to pay bills, so I'm glad to announce we have reached agreement on an aid package," added the minister.
An economic focus group
The package includes measures such as the farming sector being excused production levies in 2019, the setting up of an expert group to focus on the economics of farming, and improved possibilities to water crops in future drought situations.
The parties involved have agreed to discuss the situation again in 2019 when the total losses made by farming have been added up. They will decide at that time whether there is a need for further initiatives.