News
Denmark supports Indonesia in wake of earthquakes and tsunami 
---
This article is more than 5 years old.
Danish aid, experts and equipment heading to beleaguered nation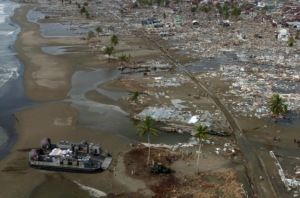 Denmark has stepped up to lend a helping hand to Indonesia after the country was struck by a series of earthquakes and a tsunami late last month. 
Some 10 million kroner has been set aside for the global Red Cross aid fund and a further 2.5 million kroner has been earmarked for the Danish emergency response services, which will send experts and equipment to Indonesia this week. 
"The international community must help the Indonesian authorities in their efforts to ensure that the natural disaster in Indonesia doesn't develop into a long-running humanitarian crisis," said the development minister, Ulla Tørnæs. 
READ MORE: Denmark helping fan wind energy across Indonesia
Drinking water woe
The equipment that the Danes will dispatch this week includes generators and water cleansing equipment. 
The organisations Danish Red Cross and Red Barnet have also sent a logistical team to help alleviate the situation and will support traumatised children and assist with their schooling. 
The Danish effort is currently expected to last for the next three to eight weeks. 
A number of earthquakes struck off the coast of Indonesia late last month and a three-metre high tsunami then hit the Donggala District in the Central Sulawesi Province on September 28. The disaster has led to the province lacking clean drinking water in many areas.