News
Danish consumers warned off con merchants selling airbag bicycle helmets
---
This article is more than 5 years old.
50 percent discount is a steal, but off the buyer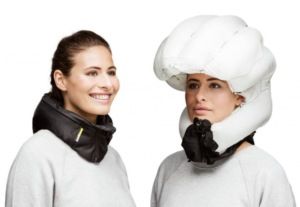 Danish consumers have been warned that a website offering cheap Hövding airbag bicycle helmets is most probably a con.
Around 600 helmets have been ordered via the Danish website høvdinghjelm.dk since October 5.
The helmets were available for sale for 975 kroner – an approximate 50 percent discount on the normal price.
Suspicious information
The Hövding helmets are manufactured by the Swedish company of the same name, which is headquartered in Malmö and has no knowledge of the Danish operation.
One consumer, who became suspicious after she received an order confirmation in English, told DR she discovered that the webshop's location had changed from Randers to Odense since she last checked.
Unscrupulous players
"Unfortunately, I'm not surprised that unscrupulous players are trying to profit from our success," said Hövding chief executive Fredrik Carling
"We responded to it as soon as the problem became known to us, but it is sad that customers have already suffered a loss."