Things to do
The autumn break is here: so what's on the agenda?
---
This article is more than 5 years old.
Embark on a fun autumn break with the entire family, in and around Copenhagen. Events about art, animals and science offer you and your little ones unique experiences.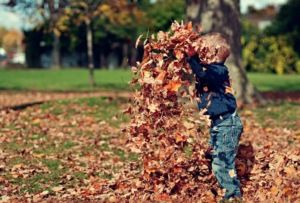 Brave new world at Copenhagen Zoo
Elephants, hippos, lions, monkeys and polar bears – a visit to Copenhagen Zoo's over 3,000 animals is always a wild and exciting experience. In the Children's Zoo it is possible to pet the African dwarf goats and meet the farm animals. Here you can also experience the horses being trained, and you can pet them while they are being fed at the grooming stations. Copenhagen Zoo (Roskildevej 32, Frederiksberg) will be open all autumn break and offer many special activities, such as meeting a zookeeper, watching shows and many other offers! And as always, you can be present during feeding sessions with penguins, black-capped squirrel monkeys, birds, otters and other eccentric creatures.
Celebrate Halloween in Tivoli
Finally, Tivoli is opening its doors again tonight! As Halloween is coming up, the garden will be decorated with pumpkins and will offer many special Halloween activities for the entire family. At the open-air stage, the kids can enjoy a fun Halloween with the bear Rasmus Klump. For especially brave ones, scary surprises and exciting adventures are luring around the corner. All the rides and restaurants will be open for Halloween.
Playful science for everyone
Copenhagen's Experimentarium (Tuborg Havnevej 7, Hellerup) is a world-class science centre in Hellerup, just 6 km north of the city centre. Reopened in 2017 after a complete makeover, the interactive museum has dedicated itself to making science and technology a playful yet educating experience. Three indoor floors boasting 18 interactive exhibitions about science, an interactive rooftop and science shows promise hours of fun for the entire family.
Spend a day in Hans Christian Andersen's fairy-tales
Discover the fantastic world of Denmark's most famous fairy-tale author at the Hans Christian Andersen Fairytale House at Rådhuspladsen 57 by the town hall square. Experience the entire story of his life: from his childhood to his adult life and the many travels that served as an inspiration for his stories. Watch and listen to his fairy tales, which are told along to colourful displays with exciting light and sound effects that make his world-renowned stories come to life.
Little adventurers for the National Museum
Archaeologists, story-hunters and adventurers will be celebrated at the National Museum (Ny Vestergade 10, Cph K), which is offering its youngest visitors a special adventure club during the autumn holiday. Between October 13 and 21, the whole museum will be turned into the home of the fairy-tale characters with bedouin tents, leopard skins, turtle shields and stuffed monkeys. Every day, an adventurer or researcher is invited to talk about his trip to the furthest regions – telling stories about modern gold diggers in Alaska, journeys to abandoned temples or an elephant kindergarten in Southeast Asia.
How do Arctic animals cope with the cold?
During the break, children can get up close with arctic animals at the Zoological Museum (Universitetsparken 15, Cph Ø) from both the North and South Poles. Guided by the museum's mediators, the poles' wildlife – from the smallest sea animals to walruses, musk oxen, penguins and polar bears – can be explored.