News
News in Digest: Encouraging vs easing suicidal thought
---
This article is more than 5 years old.
A doctor has been chastised for detailing fatal doses in an online post at a time when children are becoming more vulnerable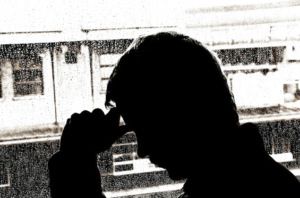 Svend Lings, a retired Danish doctor, has been widely criticised for publishing a post on the Aktiv Dødshjælps website detailing the fatal doses of many prescription drugs and how to successfully commit suicide using them.
The 'Suicide Doctor' believed the publication would avoid the unnecessary suffering of suicide survivors, who may suffer permanent mental and physical debilitation.
Kim Dalhoff, an expert in toxicology at Bispebjerg Hospital, commented that the recommended doses, which have since been taken down from the website, do not guarantee death.
The chair of the Medical Association's ethical committee, Lise Møller, additionally said that the act was "totally unacceptable and very inhumane'' – particularly at a time when young people are increasingly having suicidal thoughts.
BørneTelefonen received more than 10,000 calls from the under-18 age bracket between 2013 and 2017, with the number of calls from children aged 10-12 with suicidal thoughts more than doubling.
Men better at it
Substantially more men are committing suicide than women. In 2016, the last complete year for figures, 426 men killed themselves, compared to 124 women, according to data from Sundhedsdatastyrelsens.
The figures do not reflect the total number of attempts, as men tend to be more successful at killing themselves, choosing methods (such as hanging or shooting themselves) that tend to be more efficient.
Women, meanwhile, are inclined to opt for methods (pill overdose, slitting their wrists) that make it more likely they will be discovered and saved.
Nevertheless, numbers are falling. In 1995, there were 924 suicides, and in 2005 there were 631.
Stress and anxiety
It is believed that one in four Danes suffer from high levels of stress, and 'Åben og Rolig', a new nine-week meditation program designed to decrease the costs of society, is getting rave reviews.
It has helped 3,000 Danes over the last five years, reducing the cost to society by around 2 billion kroner, and the National Board of Heath has recommened all municipalities should adopt it.
Anxiety among children is also on the government's radar, as increasing numbers are not going to school because they can't handle the pressure.
According to Aarhus Municipality at least 30 children regularly stay away, while another 70 are only at school half the time – a problem observed in all of Denmark's major cities
Psychologists claim that increasing social and professional demands lead to them isolating themselves – often at home behind a computer.
Tackling phone usage
The over-usage of mobile phones is also a problem, with psychologists now warning that they hurt vital early connections formed between parent and child, leaving children emotionally confused and more likely to misunderstand social signalling as adults.
"A strong and safe relationship is a prerequisite for understanding yourself and others,'' warned Svend Aage Madsen, the head of research at the clinic of psychology at Rigshospitalet. It is doubtful whether the issue can be repaired later in life.
One in five public schools in Greater Copenhagen is fighting back by introducing a total ban on mobile phones, according to a DR survey of 78 schools in the municipality.
Dronninggårdskolen in Rudersdal told DR that it wanted to work on "students' ability to immerse themselves, concentrate, and focus more on their learning and mutual understanding", and also encourage them to practise social skills.