News
Wrecks of Danish slave ships identified in the Caribbean
---
This article is more than 5 years old.
Christianus Quintus and Fridericus Quartus vanished back in the early 18th century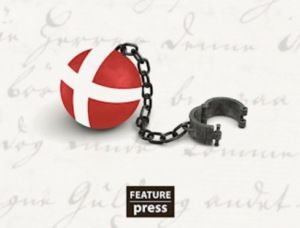 A team of Danish and US archaeologists have identified the wrecks of two Danish slave ships, Christianus Quintus and Fridericus Quartus, that sank in the Caribbean in 1710.
The wrecks were actually discovered off the coast of Costa Rica in the 1970s, but it is only now that it has been possible to identify them with a high degree of certainty.
"A number of scientific studies have been done on the wrecks and we are very sure that they are the remains of the two Danish slave ships Christianus Quintus and Fridericus Quartus," said Andreas Kallmeyer Bloch, a marine biologist taking part in the expedition.
READ MORE: Wreck of rare Nazi u-boat type found in Skagerrak
Dramatic demise
One of the keys in the identification process was a cargo of almost 40,000 Danish bricks, a strong indication that the ships hailed from Denmark.
The last fateful voyage of the two ships is shrouded in drama and mystery involving hurricanes, mutiny, starvation, disease and navigational errors.
The two ships are considerably decomposed and a huge coral reef is growing on the wrecks. Despite this, the wrecks are still visible on the seabed, including canon, a large anchor and the massive pile of brick.
Bloch contends that the wrecks are a unique opportunity to learn more about Denmark as a seafaring nation and the life aboard slave ships at that time.
The discovery is part of the new book 'Dobbeltmytteriet på de danske slaveskibe' ('The Double Mutiny on the Danish Slave Ships') by Jakob Olling, which is being published today. The book details the last voyage of the two ships.