News
Foreign banks involved in massive swindle case
---
This article is more than 5 years old.
Heavy hitters connected to defrauding 410 billion kroner across Europe, including Denmark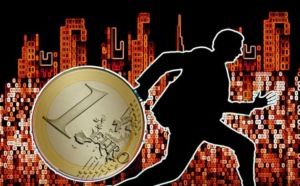 According to a document that national broadcaster DR has come into possession of, a number of international investment banks are involved in the tax refund swindle that defrauded the Danish coffers out of over 12 billion kroner over a three-year period from 2012-15.
Among the investment banks reportedly involved are French bank BNP Paribas, Investec of South Africa, ED&F Man and Barclays (both UK), JP Morgan (US), Banco Santander (Spain), Macquarie (Australia) and Deutsche Bank (Germany).
ED&F Man commented to DR that they couldn't comment at this time, while BNP Paribas and Investec didn't respond.
READ MORE: US pension funds involved in billion kroner SKAT fraud
Shady Aussies
It also emerged today that the leadership in the Australian financial group Macquarie (which co-owns Danish telecom giant TDC) personally approved a tax stunt aimed at drawing billions of kroner out of German state coffers and which is now being investigated as fraud.
The information comes from secret papers that DR has looked into in collaboration with 18 other media in Europe co-ordinated by the German research organisation Correctiv.
The documents reportedly revealed that for years, Macquarie has played a key role in the network of international financing, legal firms and banks that has specialised in speculating in illicit tax refunds targeting European state coffers.
Germany, Denmark, Belgium, Austria, Norway and Switzerland have been impacted by the tax refund swindle, while Spain, Italy, the Netherlands and France have been hit by other forms of tax refund frauds.
Germany was the worst affected country as it was defrauded out of a staggering 237 billion kroner, followed by France's 127 billion kroner.