News
New study reveals Danes are ignorant when it comes to osteoporosis
---
This article is more than 5 years old.
Osteoporosis is a major health risk and many Danes are astonishingly ill-informed about the disease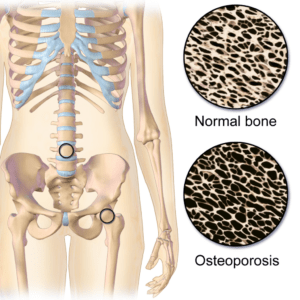 With the World Osteoporosis Day coming up tomorrow, it is prehaps time to ask why osteoporosis – a condition posing serious public health risks – is still being overlooked.
Survey reveals worrying figures
The biopharmaceutical company UCB has just published the results of a new global survey of over 4,000 women aged 60 and older, who were interviewed about osteoporosis and fragility fractures.
READ ALSO: New osteoporosis awareness campaign launched this week
Although osteoporosis is a global public health issue estimated to affect 200 million people worldwide, the study has revealed a staggering lack of awareness and understanding of the condition in those most at risk.
Lack of information and awareness
According to the survey's results, 77 percent of the 4,000 women polled in Denmark – the second-lowest percentage of all surveyed countries – indicated they had little or no knowledge at all of the condition.
As a further 27 percent claimed never to have been spoken to about osteoporosis or fragility fractures by their healthcare advisor, it is not surprising that over half believed their fragility fractures were the result of an accident rather than an underlying bone condition.
Osteoporosis is a serious condition
Osteoporotic bones have lost density or mass and contain abnormal tissue structure due to health problems, malnutrition or as an age-related disease. As the bones become less dense, they weaken and are more likely to break.
The number of sufferers is constantly rising – it is estimated that the number of over 60s with the condition will nearly double from 12 to 22 percent within the next 30 years.
This makes it the most common bone disease in the world, annually responsible for more than 8.9 million serious fragility fractures.
In Denmark, approximately 280,000 people over 50 currently live with, or are developing, osteoporosis.