News
Danish government and World Economic Forum enter agreement to promote circular economics
---
This article is more than 5 years old.
Danish government aiming to become a leader in circular economics with the hopes of creating international public-private co-operation to halt climate change.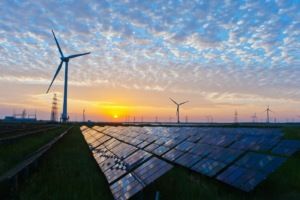 The Danish government has entered an agreement with the World Economic Forum to support a transition to a global circular economy it its bid to fulfil the UN's climate goals.
The agreement will allow the Danish public and private sector to work closely with the Platform for Accelerating the Circular Economy (PACE), an organisation that aims to enable co-operation between private and public entities to create sustainable, greener production loops.
"With this agreement, we gain access to networks and knowledge that will strengthen our efforts to promote a circular economy here and in developing countries," said the development minister, Ulla Tørnæs.
What is a circular economy?
A circular economy is a new, future-orientated theory for structuring production in which waste is minimised and our reliance on non-renewable resources decreased. It aims to redefine growth by focusing on the social and society-wide benefits of economic activity.
Theoretically, in a perfectly circular economy, economic activity is regenerative and the companies make up for their market failure through recycling and the use of green energy.
A global shift
"The transition to a circular economy requires leadership and public-private co-operation," said Antoina Gwael, a co-ordinator at PACE.
"We must show that the transition to a global circular economy is possible. That is the main goal of PACE and we are glad to work with Denmark and the P4G initiative to make it a reality."
The P4G Copenhagen Summit, a meeting that aimed to promote co-operation and improve international networks between the private and public sector, took place on October 19 and 20.
One of the main topics of the P4G summit was the promotion of circular economics and its importance in slowing down climate change.
Climate change is one of the main threats to economic prosperity, and the summit underlined how important it is to act, creating a green economy in which pollution is minimised and recycling is improved.