News
Trump's threat to tear up nuclear treaty worries Danish foreign minister
---
This article is more than 5 years old.
If the US President makes good his threat we could be heading for a new nuclear arms race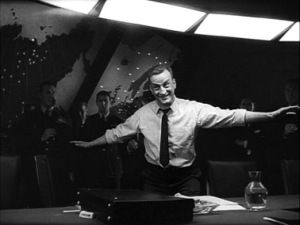 Once again US President Donald Trump has managed to put the cat amongst the pigeons and disconcert his NATO allies.
The INF treaty, an agreement signed between the US and Russia to limit intermediate-range nuclear missiles, is in danger because President Trump has indicated that he wants to do away with it.
Trump stated his intention at a recent campaign meeting in Nevada.
Here we go again
In a written comment to TV2 Nyheder, the Danish foreign minister, Anders Samuelsen, regrets the move, pointing out that the treaty has played a major part in disarmament and the stability of the region.
"As recently as this summer's NATO meeting, Denmark and the other NATO members indicated their support for US efforts to get Russia to abide by the treaty once again. Like everyone else, I had hoped that a solution could be found," said Samuelsen.
The minister expects the treaty will be on the agenda at NATO's meeting in December.
"It would be a significant challenge if once again we have an intermediate-range missile arms race in Europe. That is something that Denmark would be very much affected by," added Samuelsen.
Big bang theory
Socialdemokratiet's foreign policy spokesperson, Nick Hækkerup, finds the news "deeply problematic".
"We can risk that the US develops new intermediate-range missiles and the Russians and Chinese build new ones as a countermeasure," said Hækkerup.
"That will bring back the arms race that we had during the Cold War and make the world a less safe place," he added.
The original agreement was signed by President Ronald Reagan and his Soviet counterpart Mikhail Gorbachev. It was seen as a big step towards normalising East-West relations as it forbade both Russia and the US from deploying intermediate-range missiles.
Since then, both countries have accused each other of violating the treaty.