News
Parliamentary committee cancels Saudi visit
---
This article is more than 5 years old.
An official Danish delegation to Saudi Arabia will not now take place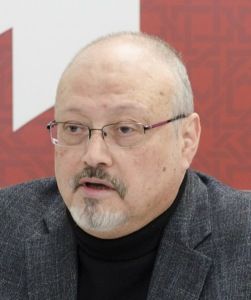 The disappearance and probable murder of the Saudi journalist Jamal Khashoggi in the Saudi Arabian consulate in Turkey is beginning to cast a long shadow over Danish domestic politics.
READ ALSO: New Saudi Arabian statement in Khashoggi murder case – Danish PM Rasmussen doubts full truth has been told
Several members of the foreign policy committee Udenrigspolitisk Nævn have stated that they do not wish to go on an official visit to Saudi Arabia next week that would involve meeting Crown Prince Muhammad Bin Salman, TV2 Nyheder reports.
Signal failures
One of the committee members, Holger K Nielsen, has confirmed that the visit has now been cancelled.
"It would be a completely wrong signal for the Danish Parliament to send at a time when a number of other countries are cancelling and boycotting events in Saudi Arabia," said Nielsen.
Marcus Knuth agreed with his fellow committe member. "The situation in Saudi Arabia speaks for itself. There is total confusion about what happened at the consulate and the explanations given are completely contradictory," he said.
"If we were to visit Saudi Arabia now, it would send a very wrong signal when the entire western world is condemning what has happened. It could be construed as us not being in agreement in condemning these actions."
TV2's political editor Anders Langballe commented that it was a very unusual step for a visit of this kind to be cancelled. "It says a lot about the seriousness of the situation. This is a very clear signal from the Danish Parliament," said Langballe.