News
Booming economy gives record numbers of jobs but labour shortage looms
---
This article is more than 5 years old.
Unemployment levels in Denmark are approaching record lows, but firms are crying out for labour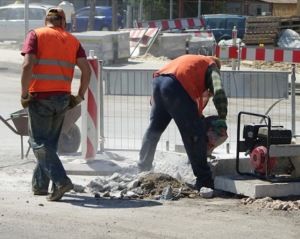 The last 65 months have shown an unbroken rise in the number of employed people. Unemployment is at its lowest for almost 10 years, but increasingly more companies are reporting problems when it comes to finding labour, reports DI Business.
READ ALSO: Low unemployment rate becoming an hindrance to Denmark's economic growth
According to figures from the national statistics keeper Danmarks Statistik in August, total employment rose by 6,500 to 2,760,000.
"In August, 5,300 jobs were created in private firms and we've now seen 65 months with an uninterrupted increase. This paints a clear picture of a job market where demand for new labour is going only one way, and that is up," said Steen Nielsen, the deputy head of the Confederation of Danish Industry (DI).
Open up, or risk stagnation
Nielsen is concerned that more and more companies are having trouble filling vacancies.
"If companies are to continue to create growth and develop so that we can carry on riding the economic upturn, we must make sure that they can get the labour they need," Nielsen said.
"That's why, among other things, we need to open up more for foreign workers from countries outside the EU by lowering the wage criterion threshold as the government has suggested," he added.