News
New citizen digital platform in the pipeline – with an app
---
This article is more than 5 years old.
The government wants to speed up the process of digitalisation in the public sector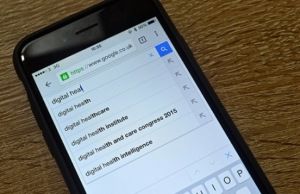 At a press conference yesterday, the public innovation minister, Sophie Løhde, and the business and internal affairs minister, Simon Emil Ammitzbøll-Bille, announced 22 new digital initiatives under the umbrella 'World-class digital service'.
READ ALSO: Business News in Brief: Denmark is the world champion of public digitalisation
One of the new initiatives is a new phone app that can collect together all the publicly-held data on an individual.
Keeping it together during traumatic periods
For example, data on living conditions, social security benefits and child benefits will all be available on the new platform called 'My overview' (Mit overblik) on the borger.dk website and also on an app, reports TV2 Nyheder.
Part of the rationale behind the move is that at present, in a situation such as a divorce, it can be easy for a person to lose track of which stage agency has what information on them.
"Today, significant changes in a person's situation require contact with all kinds of state agencies – also digitally. Here, we need to help people a lot better," said Løhde during the press conference.
Health care via computer
However, a number of the proposed measures have drawn criticism. One of them is the idea that more people should have advice from health visitors via their computer screens instead of through home visits.
Up until now, around 12 percent of Danish municipalities have introduced the idea of computerised health visits, but the minister would like to see more. To this end, the government have set aside 410 million kroner to kickstart digital welfare technology across the country in local research projects.
The organisation for the elderly Ældre Sagen is worried that a lot of old people are unable to use a computer and it fears that the initiative is a camouflaged money-saving exercise.
Cuts through the back door?
"Today, the typical receiver of home health visits is over 80 and physically weakened – sometimes also mentally as well. These people would find the process of using a screen overwhelming," Per Tostenæs, a senior consultant for the organisation, told TV2.
"Our worry is that they will force people to use computers who are just not up to it. In addition, we have noted that there have been a great many cuts to the whole area of home healthcare over the last 10 years and we're afraid this is going to turn out to be another savings exercise where help is taken away from those who need it."
The minister, however, insisted that nobody will be forced into anything.
"This is more about making sure that those things that work well in welfare technology in one city could be better spread across the whole country. We don't need to reinvent the wheel," added Løhde.