News
Bucking the trend: US leaves Syria in the shade with the most residence permits in Denmark
---
This article is more than 5 years old.
In neighbours Sweden and Germany, meanwhile, refugees account for the highest number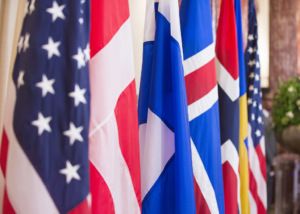 US citizens received the highest number of residence permits granted in Denmark in 2017, followed by India and Ukraine, according to the latest figures from Eurostat.
In contrast to its neighbours
Thereby, Denmark contrasts with several other EU member states – including its neighbours Germany and Sweden – where the most residence permits were given to refugees from Syria and Iraq.
While the number of issued permits in the EU over the past year increased to 3.1 million – approximately half a million more than in 2015 – Danish figures remained fairly constant at 37,000.
READ ALSO: DF wants to put an exact figure on the number of immigrants in Denmark
Poland led the way, issuing 683,000 first-time residence permits – 22 percent of the total in the EU – followed by Germany (535,000) and the UK (517,000). Sweden with 130,000 issued the sixth highest number.
Despite the US finishing top, the majority of the issued residence permits in Denmark were family-related, while approximately 28 percent were related to educational and employment reasons.