News
Business News in Brief: Danish firms setting up shop in UK to avoid possible Brexit tariffs
---
This article is more than 5 years old.
In other stories, Copenhagen Airport is making contingency plans to help travellers cope with airline bankruptcies, and PostNord's losses continue to pile up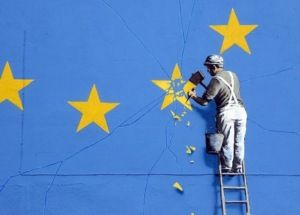 It's an ill wind that blows nobody any good, as the saying goes, and Brexit seems to be no exception. Danish companies are increasingly moving part of their production over to the UK for fear that a 'hard Brexit' will result in a prohibitive tariff barrier, reports Berlingske Tidende.
Goods produced in the UK for the UK market will not be hit by tariffs and Danish companies have invested almost 185 billion kroner in the UK since 2017, figures from Danmarks Nationalbank reveal.
WTO terms looming
It is primarily companies in the food and life science markets that are leading the charge.
"Danish companies that want to do business in the UK can either export or establish local companies. When trading costs increase, companies want to ensure their sales and they have therefore increased their investment in the UK," said Eva Rytter Sunesen, an international economics advisor at Copenhagen Economics.
If the UK and EU don't reach an agreement on a deal before the UK officially leaves the union on March 29, World Trade Organisation rules will dictate trading terms and that would mean tariffs on Danish exports to the UK.
A helping hand
To further assist Danish companies and private persons to navigate the complexities of Brexit, the government has just announced the setting up of a website (um.dk/brexit) to provide relevant information and links. There will also be a running status report on the progress of the negotiations.
The website was launched on October 25.
---
Copenhagen Airport plans for airline bankruptcies
The recent spate of airlines going bust has prompted Copenhagen Airport to draw up contingency plans for almost all routes, reports Berlingske Business. Copenhagen is a major traffic hub, and air travel in general is under pressure due to increased prices for aviation fuel, higher costs for passenger compensation schemes and pressure on the financial markets, as European airlines trade aircraft and spares in US dollars. "It is clear that at the present time there are a number of elements of risk in the market. We're keeping a close eye on them and reviewing our preparedness strategy on a number of points," said the airport's administrative director, Thomas Woldbye. He added that if an airline went bust, the airport had a list of other airlines that might be able to step in and take over their routes. Last year, Copenhagen made profits of 4.4 billion kroner.
Post Nord posts massive deficit …
The beleaguered Danish postal service company PostNord has plunged even further into the red. The restructuring and redundancy plan being implemented by the company is costing more than expected, reports BT. Over the first nine months the company made a loss of 854 million kroner, compared to a loss of 'only' 390 million during the same period in 2017. The rescue plan for PostNord involves making between 3,500 and 4,000 people redundant, and many of them have contracts that require sizeable redundancy payments to be made. On top of that, the volume of letters has fallen by 11 percent in Denmark over the last year, although there have been 10 percent more parcels sent.
… while DSV's profits soar
The transport firm DSV has published accounts showing a 4 percent increase in turnover for the first nine months of the year. During this period, the company earned 58.1 billion kroner and profits went up 37 percent to 3.06 billion kroner, reports BT. This is despite a trade war between the two biggest economies in the world: China and the US. The company has branches in more than 80 countries worldwide. "The implementation of tariffs continues to create uncertainty in the transport business, but up until now we've only seen a negligible effect on our own business," reports Jens Bjørn Andersen, the CEO.