News
Danish news in brief: Rare turtles make great escape or are stolen from Randers zoo
---
This article is more than 5 years old.
In other news, 'Dexit' is becoming less popular, football fans fined by FIFA and prisons to shut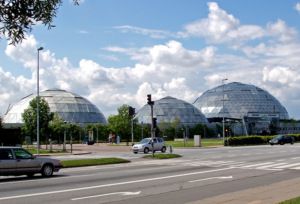 Three extremely rare Burmese star turtles were stolen from Randers Tropical Zoo on Sunday.
How the turtles were stolen from the busy indoor zoo in broad daylight is still unknown. The authorities have been informed.
Zoo staff reject the hypothesis that they could have escaped themselves, suggesting the fences were too high to BT.
The zoo was going to try and breed the rare species, which has not been successfully bred in captivity for five years.
---
Interest in Danish EU referendum lower
A new poll from TV2 suggests Danish interest in a 'Dexit' referendum is waning. The poll involved 1,279 Danes, and 26 percent  said they were interested in a referendum, while 68 percent said they were against the idea. The remaining 6 percent were indifferent. This is a 12 percent decrease from 2017, when 38 percent of Danes supported the option.
Danes fined for throwing beer at World Cup
Three Danish football fans have been jointly fined 65,500 kroner and banned from Danish international matches for two years after they threw plastic beer cups at other spectators. The incident took place at the Denmark vs Australia World Cup match in Russia. Phone and security footage were given to Danish police, who helped identify the offenders.
Historic prisons to close
Nakskov and Maribo prisons in Lolland will close on November 9, meaning police will have to drive an additional 100 km when they need to detain a suspect. The resident inmates from both the closed prisons will be relocated to Storstøm Prison on Falster. The decision was made as crime in Denmark has been steadily decreasing, leaving many prisons empty.