News
Culture News in Brief: Susanne Bier to direct Nicole Kidman in new TV series
---
This article is more than 5 years old.
In other news, Michael McIntyre, Eddie Izzard, Rammstein and David Gray all announce 2019 gigs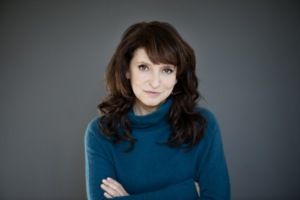 Following her success with 'The Night Manager', Danish director Susanne Bier is quickly becoming one of the most sought-after television-makers in the world, so her selection to helm the HBO Nordic series 'The Undoing' will surprise few.
It will see her take charge of a cast led by Nicole Kidman. Adapted from a novel by Jean Hanff Korelitz by the prolific David E Kelley ('Big Little Lies', 'Mr Mercedes'), Kidman plays a New York therapist whose life is turned upside down by a murder and the disappearance of her husband.
Just recently, Bier has directed 'Bird Box' starring Sandra Bullock, which is scheduled to come out on December 21 on Netflix, and it is believed she will also soon begin work on a miniseries about the life of Danish author Karen Blixen.
---
Borgen's Adam Price to helm next major Netflix Nordic TV series
Adam Price, the Danish creator and writer of 'Borgen' and more recently 'Herrens Veje' ('Ride Upon the Storm'), has been entrusted with making the new Netflix series 'Ragnarok', a Norwegian-language coming-of-age drama rooted in Nordic mythology. It will be made over the course of 2019. According to Price, it will serve as a vehicle for addressing climate change. According to legend, 'Ragnarok' is a series of catastrophic events that leads to various natural disasters culminating with the world being submerged under water. Netflix, meanwhile, has confirmed there will be a second season of its first major Nordic series, 'The Rain'.
Giants of British comedy confirm dates
Two of the UK's biggest names in comedy will perform at Danish venues in 2019. Michael McIntyre will bring the whimsical humour of his 'Big World Tour' on February 10. Tickets cost 400 kroner and sales start tomorrow at 10:00 at ticketmaster.dk. And then on April 4 at KB Hallen, Eddie Izzard is returning to Denmark after a five-year writing break (he has been busy running) with another multilingual tour. His last one took him to 45 countries and involved him performing in four different languages. Tickets cost 645 kroner at billetlugen.dk.
German metal in Denmark
No, not Krupp steel, but industrial metal group Rammstein are set to play at Telia Park on June 9. The rockers have been around since 1994 and skyrocketed to fame after the release of their 1997 album 'Sehnsucht'. Rammstein are best known for their massive stage presence and pyrotechnics, along with songs stadiums full of people can sing along to. Tickets cost 490 kroner and sales start tomorrow at 10:00 at billetlugen.dk. In related news, British singer-songwriter David Gray is performing at Store Vega on May 6 as part of his 'Gold In A Brass Age' tour. Gray's approach to contemporary acoustic folk-rock resonated with audiences with his 1998 album 'White Ladder', which boosted him to stardom.  Tickets cost 350 kroner and sales start tomorrow at 10:00 at ticketmaster.dk.
Danes not bothered by subtitles
The Høreforeningen hard of hearing association and Danish cinema companies Nordisk Film and Danske Biografer recently conducted a joint study to find out whether Danish cinema-goers dislike subtitles on Danish language films. The study found that although 30-53 percent of cinema-goers ideally preferred no subtitles, they did not feel that it negatively impacted on their experience. An experiment showing the same film with or without subtitles saw no change in attendance.
Danish actor in major Netflix adaptation of 'The Witcher'
Danish actor Lars Mikkelsen will take a supporting role in the upcoming Netflix adaptation of 'The Witcher'. He will play Stregobor, a powerful wizard who experiments on young women. Polish author Andrzej Sapkowski's series of high-fantasy novels follow the adventures of Geralt of Rivia, played in the series by Henry Cavill (Superman). The books attained international notoriety after the immense success of 'The Witcher' video game trilogy developed by CD Projekt Red. In related news, Mikkelsen has been nominated for an international Emmy award for his lead role in 'Herrens Veje' ('Ride Upon the Storm'). He will face opposition from actors from Brazil, Canada and Turkey for the best male actor award. Sofie Gråbøl and Sidse Babett Knudsen have previously been nominated for international Emmys, but a Danish actor has never won one.