News
Danish government to further tighten the screws on foreigners over benefits
---
This article is more than 5 years old.
Once again a measure aimed at hitting immigrants could end up penalising Danes who have lived abroad – and it might be illegal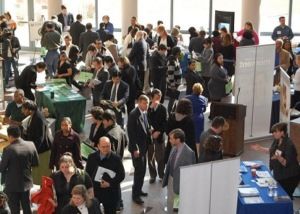 A bill proposed by the government and Dansk Folkeparti will change the criteria for how long a person has to have lived in Denmark in order to claim unemployment or maternity benefits if they come from countries outside the EU.
The law change may also be illegal under EU law. Even the government's own lawyers have warned that if it came to a court case, the law might be interpreted as a breach of an EU convention that prohibits discrimination.
READ ALSO: Internal documents show government plans to reduce benefits for immigrants
By taking away the rights of sick people and young parents to benefits, the government might be breaching human rights laws, reports Politiken.
Danes abroad
Under the proposed new law, in order to earn the right to benefits, a person has to have lived in an EU or European Economic Area (EEA) country for seven out of the last eight years.
This would hit a Danish A-Kasse member who has lived or worked in countries such as the US, Australia or China already from the beginning of next year, and they would lose benefits that they have paid for.
Figures from Politiken have revealed that around 1,400 Danish citizens who have lived or worked abroad who today would be entitled to receive sickness or maternity benefits would be hit over the next five years.
The bill is part of the budget agreement with Dansk Folkeparti and is estimated to save around 50 billion kroner per year.
Less of them anyway
In any event, according to figures collected by the A-Kasse union insurance funds, immigrant numbers from outside the EU are falling anyway, reports DR Nyheder.
Figures for the number of foreigners from outside the EU on unemployment benefits have fallen by over 33 percent since 2010. Data from the labour market and recruitment agency Jobindsats.dk's database shows that numbers are down by 36 percent since 2010.
In the same period, the number of EU citizens receiving Danish unemployment benefit has more than doubled.
An own goal
The unions also fear that more than 20,000 people could end up opting out of A-Kasse because they are afraid of losing the right to benefits as a consequence of the new law.
READ ALSO: Union insurance funds criticise proposed government benefits measure
"It is completely incomprehensible if something as important as this is decided based on an expectation of a growing problem," said the head of the Danish A-Kasse branch association, Verner Kirk.
"That it is also pushed ahead with, even when the serious consequences for Danish workers are revealed, just makes matters worse,"
SF has decided to vote against the proposal, with a spokesperson calling it "a kick in the shins for Danish workers".
However, with DF's backing the bill is expected to be passed before the end of the year.