Things to do
November Events: Skulduggery in Malmö and seasonal splendour at the markets
---
This article is more than 5 years old.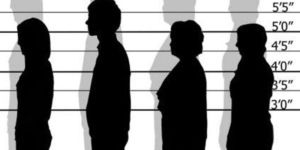 Murder Most Horrid
Nov 23, 19:30, Nov 24, 18:30; STPLN Malmö, Stapelbäddsgatan 3; 80kr
On Stage Skåne presents an evening inspired by Agatha Christie, which promises "a night of murder, mystery, mayhem and M&M brownies". The two-hour bill consists of an original drama by Christie, followed by a comedy inspired by her masterpiece 'And Then There Were None'.
Christmas at Tivoli
Nov 17-Dec 31, open Sun-Thu 11:00-23:00, Fri-Sat 11:00-24:00; Tivoli, Vesterbrogade 3, Cph V; tivoligardens.com
Tivoli is rarely shut for long – particularly when it's still got the rest of its 175th year to celebrate. Just 13 days after closing the doors on Halloween, it is opening for Christmas. Don't miss the firework festival at the end of the year.
The Woman in Black
ongoing, ends Nov 24; Krudttønden, Serridslevvej 2, Cph Ø; 175kr; that-theatre.com
Just five years after its last triumph with this Susan Hill chiller, That Theatre is back for its third outing, again with Ian Burns and Benjamin Stender in the main roles, with Barry McKenna at the helm (check out our five-star review at cphpost.dk). As That Theatre urges: "Don't come alone!"
The Santaland Diaries – cancelled
Nov 27-29, 20:00; LiteraturHaus, Møllegade 7, Cph N; 150kr, tickets@houseofinternationaltheatre.dk
The House of International Theatre presents David Sedaris' comical tale of a slacker's ill-advised decision to take on a holiday job as Santa's elf at Macy's department store. Down the Rabbit Hole's Jeremy Thomas-Poulsen directs.
Authors' Stage: Leila Slimani
Nov 8, 20:00; Queen's Hall at Black Diamond, Søren Kierkegaards Plads 1, Cph K; 125kr, kb.dk
Don't miss this English-language discussion with French-Moroccan author Leila Slimani, whose second novel, 'Lullaby', landed her France's prestigious Prix Goncourt after selling 600,000 copies. Slimani actively promotes women's rights and French culture in Morocco.
Crazy Christmas Cabaret
Nov 13-Jan 5; Tivoli Glassalen; tickets: 170-385kr, londontoast.dk
A half-naked Russian president riding horseback, North Korean atomic bombs on stand-by and two years of the orange-faced American leader … get in the mood for Christmas at Vivienne McKee's Crazy Christmas Cabaret, which this year is called 'Fogg's Off'.
The Nutcracker
Nov 23-Dec 23; Tivoli Koncertsal; tickets: 275-635kr, tivoli.dk
Little Marie's magical journey into the Land of Sweets accompanied, of course, by Pyotr Tchaikovsky's iconic music, has become synonymous with the festive season. Tivoli's version places the action firmly in the themepark, including cameos from a few famous faces of yesteryear.
Die Fledermaus
Nov 24-March 3; Operaen, Ekvipagemestervej 10, Cph K; 125-725kr, kglteater.dk
Few satires encompass as many tiers of society as 'Die Fledermaus': from the nobility and nou-veau riche to servant girls and state officials. And it still has time to fit in an erotic journey of seduction, alcohol, love, betrayal and tears.
Dans2Go
Oct 23-March 18; Gamle Scene, Kongens Nytorv 9, Cph K; 200-260kr; kglteater.dk
The pick of the three pieces is My Daddy Loves Sugar So Much He Eats It With His Nose, a new piece by Oliver Starpov that blew our reviewer away. Jiří Kylián's Symphony of Psalms, which is set to music by Igor Stravinsky, is inspired by biblical texts.
Phantom of the Opera
ongoing, ends March 31; Det Ny Teater, Gammel Kongevej 29, Cph V; tickets: 209-748kr, detnyteater.dk; in Danish
The sets in this historically huge production are of a big, bold, garish themepark aesthetic and they ably show a considerable budget exploited to its bloated potential. The overall effect is an eye-popping gothic sweetshop. (MW)
Kunstforening Xmas Market
Nov 17-18, 10:00-15:00; Skovlunde Kulturhus, Skovlunde
Enjoy æbleskiver, beer and gløgghis at this local market. In 2017, 900 local people came to enjoy the festivities – some of which sold handmade crafts that are great for presents. (RM)
Bjælken Christmas Market
Nov 11, 11:00-14:00; Bjælken, Bjælkevangen 71, Kongens Lyngby
This cosy local Xmas market is perfect for picking up personal, handmade presents for your loved ones. Enjoy coffee and cake as you explore knitted clothes, jewellery, decorations and art. (RM)
Skagerak Denmark
Nov 24, 11:00-18:00; Indiakaj 2 Cph Ø
The Skagerak design company's Xmas market is well known for its selection of teas and trees. It also offers small brands and passionate artists, who present an exclusive selection of crafts. (RM)
Danish Open Belly Dance
Nov 9-11; Glostrup Hallen, Stadionvej 80, Glostrup; 220-370kr; danishopenbellydance.wordpress.com
Enjoy dazzling performances by hundreds of bellydancers to enchanting music in their bid to be the best this year in several different categories of dance. (LG)
Hillerød Folk Festival
Nov 10-11; Klaverfabrikken, Fredensvej 12A, Hillerød; 50-250kr; klaverfabrikken.dk
Folk artists, such as Spanish duo Fetén Fetén and Swedish-Danish folk-band Spöket i Köket, offer a range of workshops on dance, singing and games. (LG)
CPH English Comedy Nights
Nov 15 & Dec 6, 20:00; Dubliner Downtown, Ny Østergade 14, Cph K; 120kr at door
A night of English-language comedy with headliners David Tsonos and Christian Schulte-Loh (Nov 15) and Justin Panks and Dave Ward (Dec 6).
Poetic Sounds
Nov 10, 19:30; Huset-KBH, Rådhusstræde 13, Cph K; free adm
Siegmar Tonk, Jana Pulkrabek and Katrin Weisser are among the performers at this poetry concert to launch Move the North, a new cross-border-festival. Expect jazz, poetry-slam and songs.
An Evening with Stravinsky
Nov 18, 19:30; DR Koncerthuset, Ørestads Boulevard 13, Cph S; 73-500kr; drkoncerthuset.dk
The National Symphony Orchestra welcomes Dutch violinist Janine Jansen to perform Igor Stravinsky's ballet composition 'Le sacre du printemps'. (AC)
Teater Tapas
Oct 28 & Nov 25, 16:00; Teaterøen, William Wains Gade 18, Cph K
Artists stage 15-minute performances of any style/genre in English, Danish or without words. Every monthly get-together tends to have its own theme. And yes, tapas are served.
Improv comedy nights
weekly shows Wed-Sat 20:00, stand-up Sun 20:00; Frederiksholm Kanal 2, Cph K; 100-125kr
The Byens Bedste winner Improv Comedy Copenhagen offers a staggering five English-language shows a week.