News
Culture News in Brief: Solving environmental puzzles in iconic locations
---
This article is more than 5 years old.
In other news, Apassionata – The Magic Dream, Michael Bublé, Deaf Havana, French Kiwi Juice, Jack & Jack and H.E.R. are all heading to Copenhagen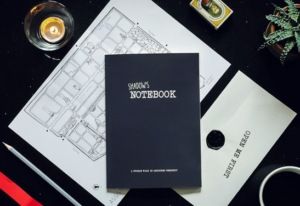 Solving clues whilst working together as a team in a bid to escape from a room, or simply to work your way through a historic building, have proved to be extremely popular with tourists, friends and work colleagues these past few years.
And now a company has come up with a way of drawing attention to environmental concerns in the Danish capital.
Unknown side of Copenhagen
Wonder Pug Adventures (WPA) creates puzzle walks that challenge participants "to solve environmental puzzles whilst engaging them in quirky stories to discover the unknown side of different areas of Copenhagen".
Following some positive feedback to their first two tours, in Kødbyen and Assistens Kirkegård, the WPA team are now gearing up for Christmas.
"Our aim is to encourage tourist and locals to see the city in a different light, be more aware of their surroundings, and explore in a creative way," contend the WPA team.
---
Another Hammershøi painting sells for millions of dollars
Christie's auction house in New York has confirmed that the October 31 sale of the 1912 Vilhelm Hammershøi painting 'Interiør med kunstnerens staffeli, Bredgade 25' raised 5 million dollars (32 million kroner), once again underlining the artist's status as Denmark's most collectible. The painting, which was finished four years before the artist's death, had been previously owned privately and never before exhibited. The artist's work has been steadily growing in value. In 2012, one of his paintings sold for 15.75 million kroner – trebling the record for one of his works – and last year the sale of 'Interiør med kvinde ved klaver' took the Danish record when it was sold for 6.2 million dollars.
Average pickings at Amazon Prime, but by no means ripped off
Danish customers are spoilt for choice when it comes to streaming services with the likes of Netflix and HBO Nordic to choose from, and now it would appear they get a reasonably good deal with Amazon Prime Video, according to comparitech.com. Its study compared the number of TV series and movies available to subscribers in 28 countries with the overall cost, and Danish customers were the eleventh best off. The subscription cost of 6.83 dollars per month was considerably cheaper than the UK and US, although those countries have significantly more titles to choose from – America with four times as many! Customers in the UK and Ireland, the US and India were judged to be the best off, and Lithuania, Latvia and Singapore the worst off.
Reunification monuments to be listed
In 2020 Denmark will celebrate the 100th anniversary of the reunification of south Jutland with Denmark. To mark the occasion the minister of culture, Mette Bock, has announced that around 650 ceremonial stones and memorials erected to commemorate the reunification will be listed as protected monuments. "The stones not only present the narrative of how the current map of Denmark was redrawn after the First World War and how south Jutland once again became part of Denmark. They are also testimony to the joy that reunification gave rise to, both north and south of the old border at Kongeå," said the minister. In the years around 1920 it is estimated that around 670 memorial stones were erected across all of Denmark. Listing them will mean that the stones cannot be moved or destroyed without official consultation.
Get ready for the stampede!
Apparently the public have lost their appetite for performing animals, but that hasn't stopped Royal Arena from inviting one of the world's most talked-about horse shows next February. Apassionata – The Magic Dream, which features horsemanship, acrobatics and storytelling, will be performing twice on February 23. Some 65 horse and riders, split into nine teams – from countries such as Spain, Austria, the Czech Republic, Moldova, France, the Netherlands and Germany – will tell the story of a love between a man and a horse set at the 1900 Paris World Fair. Tickets cost 250-620 kroner and are available via ticketmaster.dk.
Bublé coming over to croon us all into submission
Canadian crooner Michael Bublé is performing at Royal Arena on October 26. Tickets cost 555 kroner and go on sale at 10:00 on November 19 via ticketmaster.dk. Also performing in Denmark are British alternative rock band Deaf Havana (Pumpehuset; March 3; 200kr), French multi-instrumentalist French Kiwi Juice (Store Vega; Feb 14; Nov 9), US pop-rap duo Jack & Jack (DR Koncerthuset; March 4; 220kr), and Californian singer-songwriter H.E.R. (Store Vega; March 9; 315kr). All of the tickets are available via ticketmaster.dk.