News
Denmark to host new international centre for antibiotic resistance
---
This article is more than 5 years old.
International Centre for Interdisciplinary Solutions on AMR will generate around 500 jobs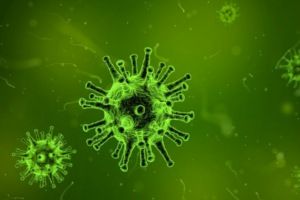 Later today, the health minister, Ellen Trane Nørby, will sign an agreement that will bring a new international research centre for antibiotic resistance to Denmark.
The International Centre for Interdisciplinary Solutions on AMR (antimicrobial resistance) will eventually bring upwards of 500 jobs to Denmark. It is seen as a critical step towards meeting the global challenge of antibiotic resistance.
"Antibiotic resistance is one of the greatest threats to public health. Today, about 33,000 Europeans die annually from infections from bacteria that have developed a resistance to antibiotics," said Nørby.
READ MORE: Significantly fewer Danish children getting antibiotics
Global dilemma
The agreement follows a series of long-term negotiations with a number of partners, including the World Bank, regarding the possible location of the centre.
The centre will provide an overview on antibiotic resistance, offering guidance to countries looking to implement initiatives to fight the problem.
A recent report showed that MRSA, a bacteria that does not respond to treatment by many commonly-used antibiotics, was found in 90 percent of Danish pig farms in 2016. Eight years earlier, it was only found in 3.5 percent.