News
World's largest indoor go-kart track set to open near Copenhagen
---
This article is more than 5 years old.
Racehall to open its doors in Høje Taastrup next year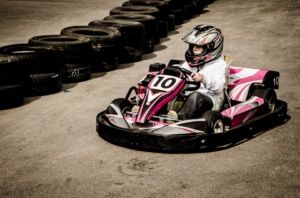 In about a year's time, Copenhageners will be just a short throttle away from being able to try out the world's largest indoor go-kart track.
Opening before Christmas next year, Racehall will offer 10,050 sqm of racing track in Høje Taastrup, just west of the Danish capital.
The track will be 33 percent larger than northern Europe's biggest track in Aarhus (see video below), and it will have space for 36 go-karts at once in a giant hall without columns.
READ MORE: Lonely Planet: Copenhagen the top city to travel to in 2019
Fun for all
Racehall will be located at the intersection of Roskildevej and Bondehøjvej. Spectators will be able to sit up in the centre's restaurant and take in the driving shenanigans below from a balcony.
"We've chosen Høje Taastrup as we get a central location – near Copenhagen with good traffic access and close to motorways and public transport," said Flemming Thomsen according to migogkbh.dk.
"Racehall will have room for fun and action for everyone – for children and adults in the public and private sector. Aside from the go-kart track we will also have restaurant and conference facilities."