News
Denmark still second on talent ranking
---
This article is more than 5 years old.
Nordic countries performing well on 2018 IMD World Talent Ranking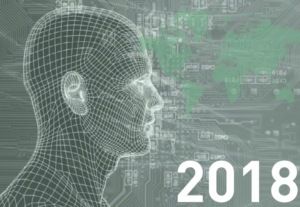 For the fifth year in a row, Denmark has been ranked second overall on the IMD World Talent Ranking, once again missing out on top spot to Switzerland.
The 2018 edition of the index (here in English) showed Denmark achieved a score of 91.97, well below Switzerland's 100.00, but considerably ahead of chasers Norway, Austria and the Netherlands. The Nordic region performed well in general, with all its countries aside from Iceland (16th) coming in the top 10.
"All of the Nordic countries had their best performance in Investment and Development. Here they are all highly-ranked for total public expenditure," the report found.
"Norway, Finland and Denmark rank 2nd, 6th and 7th (respectively) for health infrastructure. For Employee Training, Denmark was 1st and Norway 5th. For Appeal Factor, most Nordic countries are perceived to have a high quality of life and to be successful in attracting and retaining talent."
READ MORE: Denmark's best workplaces named
Non-venerable Venezuela
However, the report also found that the high taxes and cost of living in the Nordic region would prove to be an obstacle to Denmark further boosting its talent pool.
Canada, Finland, Sweden, Luxembourg and Germany completed the top 10, while other notables included the US (12), Australia (14), Ireland (21), the UK (23), France (25), Japan (29), South Korea (33), Chinese Mainland (39), Indonesia (45), Russia (46), South Africa (50), India (53), Brazil (58) and Mexico (61).
Venezuela finished rock bottom, preceded by Mongolia, Mexico, Colombia and Slovakia.
READ MORE: Google Pay being launched in Denmark
Google in Fredericia
In other business news, the US IT giant Google will invest 4.5 billion kroner into a another data centre in Fredericia in southeast Jutland.
The construction of the centre is expected to generate upwards of 1,500 jobs, while around 700 jobs will be connected, directly or indirectly, to the centre from 2021.
The centre will be 100 percent sustainable and Google has announced that it is prepared for further green investments in Denmark.
Apple, IBM and Facebook have also announced plans to open data centres in Denmark in recent years.