News
News in Digest: What happened to good old Lars Jensen?
---
This article is more than 5 years old.
He's been overtaken by new Danes who have unique names, work 30 hours a week, embrace American culture and still live with their folks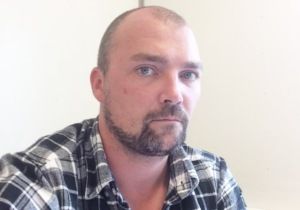 Lars Peter Jensen is a model citizen. The 45-year-old works 37 hours a week, adequately reads and writes, lives in his own flat with his wife and 2.1 children, mixes well with both women and men, and is heavily sceptical about the Americanisation of Danish society.
Sure, it annoys him that 51 people share his name, and that's just on the telephone number database krak.dk, and that youngsters today work peculiar hours, eat too many hamburgers and mostly shun newspapers – his favourite form of relaxation.
But this is Denmark – it's never going to change, right?
Doubling up
Today, 97 percent of newborns have unique names. Not only are parents choosing rarer christian names, they are also picking two family names, sometimes going back four or five generations to find a 'middle name' that will make them stand out.
Double-barreled names are also in the ascendancy as parents choose to fashion a surname out of both of theirs.
In 1982, the name law was changed so that the last name of the mother and father were equal, which meant that both genders could choose the other's last name in marriage.
The latest name law from 2005 further expanded the possibilities and today couples are free to pick all the last names that a member of the two families have had within the last four to five generations.
Shorter week
Shorter working hours might be with us quicker than you think. In late October, Alternativet MP René Gade embarked on a fortnight of working 30 hours a week (down from his normal 50 hours) as an experiment with a view to forming policy.
He promised to only answer emails once a day, use his mobile solely for texting, SoMe and speaking, stick strictly to agendas, and agree his calendar in advance.
Boys like their toys
The gender gap is widening as children today have a much more conservative view of gender roles and spend far too little time together, reveals a survey carried out by Center for Ungdomsstudier.
While boys tend to hang out in the digital sphere – for example, playing computer games – girls are more inclined to stop attending out-of-school activities with their classmates earlier.
Still living at home
Compared to some other cultures, Danish youngsters might be keener to move out of their parents' house at a reasonably early age, but over the past nine years the number of young Danes moving back in has increased by 12 percent.
According to Danmark Statistik, there were 31,000 'back-to-the-folks' moves among 15-29-year-olds in 2017 – a trend particularly buoyed by the male population, which accounted for 17,500 of the moves.
The age group with the highest share of moves back home was the slightly older 24 to 25-year-olds, and 75 percent of the moves overall are undertaken by young people who had lived away from their parents for under two years.
Less literate
Is our digital society, and tendency to prefer photos and videos to text, making us worse at reading and writing?
New figures from the Ministry of Education reveal that when it comes to reading, children's grades have dropped from an average of 6.8 in 2016 to 6.5 in 2017 and 6.0 today, reports Altinget.dk.
This is despite the various school reforms introduced over the last few years that have included longer school days. The education minister, Merete Riisager, has called the figures "critical".
Hello Halloween
Danish children are more likely to celebrate Halloween than ever before. Some 42 percent of Danes with children under the age of 13 will take part in a Halloween activity. Of these, two-thirds decorate their homes and one-half buy special costumes.
"We can see that a large proportion of families with children buy goods to mark Halloween – especially items such as pumpkins, confectionery, decorations and clothes," said Dansk Erhverv consultant Matthias Vesterdal.
Amongst the general population, just 16 percent celebrate.