News
Moving the sexual focus from force to consent in assault cases
---
This article is more than 5 years old.
Demonstrators would like to see a change in Danish rape laws towards consensuality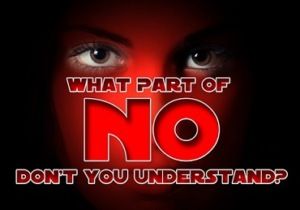 Yesterday saw the UN Day for the elimination of violence against women. All over Denmark, a number of groups took advantage of it to demonstrate in favour of better protecting rape victims.
Some 12 organisations including Amnesty Danmark, and women's organisations Danner and Dansk Kvindesamfund, took to the streets of Aalborg, Odense, Aarhus and Copenhagen to agitate for a consent-based rape law, reports Politiken.
A shared responsibility
"It would help, because the current law says a women is available until she has put up sufficient resistance," said Helle Jacobsen from Amnesty Danmark.
READ ALSO: SlutWalk to coincide with the burning of witches – the original victims of rape culture
"Instead, with a law involving consent, responsibility would be equally shared between both parties to ensure that sex is consensual," she added.
She went on to add that "in practice, when you are being assaulted the body freezes, as does the power of speech, so you can't really protest. It is important that consent is written into law."
Looking into the matter
Back in November, Enhedslisten submitted a proposal to Parliament to introduce a consent-based system, which the rest of the opposition parties support.
Dansk Folkeparti and Venstre are against the proposal, but the Justice Ministry is looking into how such a law could be formulated.
READ ALSO: Danish rape victims forced to wait months to see psychologist
Figures from the Justice Ministry reveal that more than 5,000 Danish women are subject to rape or attempted rape every year. In 2017 there were 944 rapes reported to the police, but only 94 ended with convictions.
According to Amnesty International, 11 out of the 33 countries it looked at had a law that defines rape as sex without consent. These include Ireland, the UK, Belgium, Cyprus, Germany, Luxembourg, Iceland and Sweden.