News
Denmark no long has the highest OECD tax-to-GDP ratio
---
This article is more than 5 years old.
France the new leader with a tax burden of 46.2 percent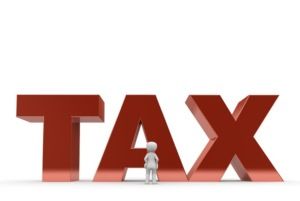 It really has been a strange few days for Denmark. 
Earlier this week the country set a new annual record for sunshine, and now it has emerged that the Danes no longer has the highest tax-to-GDP ratio among the OECD countries after 16 years of leading the pack. 
New OECD figures reveal that France is the new tax leader with 46.2 percent in terms of tax-to-GDP ratio, while Denmark was ranked second at 46.0 percent. So, still pretty close. 
"The OECD's annual Revenue Statistics report found that the tax-to-GDP ratio in Denmark decreased by 0.2 percentage points, from 46.2 percent in 2016 to 46.0 percent in 2017. The corresponding figures for the OECD average were an increase of 0.2 percentage points from 34.0 percent to 34.2 percent over the same period," the OECD report found. 
"The tax-to-GDP ratio in Denmark has decreased from 46.9 percent in 2000 to 46.0 percent in 2017. Over the same period, the OECD average in 2017 was slightly above that in 2000 (34.2% compared with 33.8 percent). During that period the highest tax-to-GDP ratio in Denmark was 48.5 percent  in 2014, with the lowest being 44.8 percent  in 2008, 2010 and 2011." 
READ MORE: Taxing the rich more than anywhere else in the EU
Que impuestos amigos?
Belgium came in third on the list with a tax burden of 44.6 percent, followed by Sweden (44.0), Finland (43.3), Italy (42.4), Austria (41.8), Greece (39.4), the Netherlands (38.8) and Luxembourg (38.7). 
Other notables included Germany (37.5), the UK (33.3), Japan (30.6), the US (27.1), South Korea (26.9) and Ireland (22.8). 
Mexico has the most lenient tax burden on the 36-country OECD list (here in English), coming in at just 16.2 percent.