News
Business News in Brief: Taxing the rich more than anywhere else in the EU
---
This article is more than 5 years old.
In other news, some of Denmark's biggest players in the financial sector, Danske Bank and ATP, are steadying their ships, while SAS sees stormy weather ahead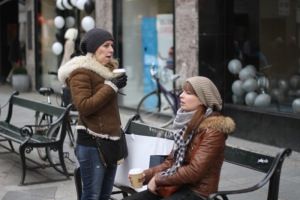 The income tax and taxes related to wealth paid by Danes account for 29.7 percent of the country's GDP, according to Eurostat figures for 2017.
The proportion is quite easily the highest in the EU, ahead of Sweden (18.9), Belgium (16.9) and Finland (16.6).
However, the disparity can be partly explained by the Danes paying the lowest proportion of net social contributions – some 0.9 percent of GDP, compared to Sweden (3.3), while leading the way were France (18.8), Germany (16.7) and Belgium (16.1).
Third highest tax-to-GDP ratio in EU
Overall, this means that Denmark, with 46.5 percent, only has the third highest tax-to-GDP ratio in the EU, behind France (48.4) and Belgium (47.3), but ahead of Sweden (44.9), Finland (43.4), Austria (42.4), Italy (42.4) and Greece (41.8).
At the bottom end of the scale, Ireland (23.5), Romania (25.8), Bulgaria (29.5), Lithuania (29.8) and Latvia (31.4) had the lowest ratios.
The EU average in 2017 was 40.2 percent – up from 39.9 percent in 2016. Taxes on production and imports accounted for 13.6 percent of GDP, followed by net social contributions (13.3) and taxes on income and wealth (13.1).
---
SAS posts best results for years, but warns of possible trouble ahead
SAS has declared an annual pre-tax profit of around 2 million Swedish krona for its 2017-18 fiscal year (ended October 31) – a healthy result in line with expectations that is the Scandinavian airline's best for years. However, SAS fears that higher fuel costs, currency fluctuation and tougher competition (from the likes of Norwegian and Ryanair) will make the next 12 months much tougher, with a possible hard Brexit expected to hit the whole industry. The airline attributed its successful fiscal year to cost cutting and restructuring efforts over the last decade.
Danske Bank fallout could affect financial security, warns central bank
The country's central bank, Nationalbanken, has warned that the recent money-laundering scandal involving Danske Bank could affect the country's financial security. "It could lead to a spillover effect to the rest of the sector – that is the concern," Karsten Biltoft, the head of financial stability at Nationalbanken, told Reuters. However, Biltoft does not think Danske Bank's future is in jeopardy. One solution to steady the ship could be Denmark joining the European Banking Union. PM Lars Løkke Rasmussen has conceded that the Danske Bank episode has made this more likely. A decision will be taken next year.
Pension fund chief executive resigns over past deeds
ATP chief executive Christian Hyldahl has resigned following criticism of his business practices at Nordea over a decade ago, stating that he had lost the confidence of the stakeholders in Denmark's largest pension fund. His actions whilst in senior positions at two Nordea subsidiaries between 2005 and 2011 were not unlawful, but were by his own admission to Finans "wrong". With 120 billion euros' worth of assets, ATP is Europe's fourth biggest pension fund.
Machinery rental company offloads interests in Denmark
Finnish machinery and equipment rental company Ramirent is exiting the Danish market. It is selling its Danish subsidiary, Ramirent Denmark, to its rival GSV Materieludlejning for 33 million euros, and the sale is expected to go through in January. Ramirent Denmark reported revenue of 41 million euros for 2017 – around 5 percent of the Ramirent group's total turnover. GSV, which operates 16 locations and enjoyed an revenue of 113 million euros in 2017, is headquartered in Hedehusene, west of Copenhagen.
Copenhagen's new container terminal will be finished by start of 2022
The new container terminal Copenhagen Malmö Port (CMP) will be completed by the end of 2021, it has been confirmed. "We are making a major investment. New technology and modern logistics solutions are paving the way for development of land totalling 450,000 sqm," Povl Ungar, one of the CMP executives, confirmed to maritimeprofessional.com. "Modern logistics solutions refer to a digitalised facility that delivers better and more stable freight flows – in other words, more automated flows with faster, smoother handling throughout the logistics chain." The new terminal will be 85,000 sqm in size and 12.5 metres deep – 2.5 metres deeper than today.
Kindred signs two-year deal to sponsor top Danish eSports team
Kindred Group has signed a two-year sponsorship deal with Denmark's most successful eSports team Astralis, reports igamingbusiness.com. As part of the deal, Kindred will be granted global image rights and access to exclusive content created by the team, while its company Unibet will become the team's official betting partner. In related news, Kindred has acquired an online betting and gaming licence to set up shop in Sweden, once the country's gambling sector is deregulated in January.
Copenhagen Municipality behind with its invoices
Copenhagen Municipality has been called out for its late payment of invoices, reports Berlingske. The municipality apparently has 11,589 invoices that have still not been paid 30 working days after their receipt – a total bill of 287 million kroner.  According to the municipality's own rules, the invoices should be paid no later than five working days after their receipt.