News
Government unveils new plastic strategy
---
This article is more than 5 years old.
27 initiatives to reduce plastic waste and pollution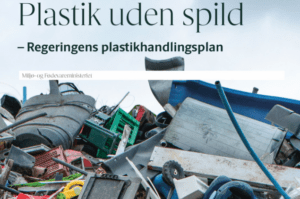 Denmark has long campaigned for more comprehensive legislation at a EU level regarding the issue of plastic waste.
Today the government revealed its own strategy, 'plastic without waste', which comprises 27 initiatives geared towards reducing plastic waste in nature and incinerators and improving recycling.
"Today, we burn far too much plastic and we must become better at recycling it. We don't have unlimited resources at our disposal, and there is no reason to explore new resources when we can use the ones we already possess," said the environment and food manager, Jakob Ellemann-Jensen.
READ MORE: Denmark looking to ban thin plastic bags
National plastic centre
Ellemann-Jensen stated that Denmark shouldn't stop the use of plastic, but rather embrace it in a more intelligent manner.
Among the 27 initiatives that make up the strategy, one of the key elements is the establishment of a national plastic centre, which will be the underpinning for Denmark's plastic efforts.
Other prime aspects of the strategy, which will require the approval of Parliament, include a ban on thin plastic bags and better sorting of plastic waste.