News
DF puts police animal welfare unit on upcoming budget
---
This article is more than 5 years old.
A new taskforce will get tough on people who ill-treat and smuggle animals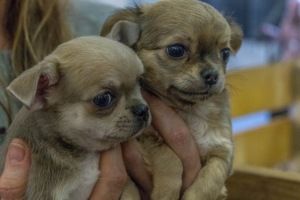 They may be as hard as nails when it comes to certain types of would-be immigrants, but pensioners and animals seem guaranteed to soften the hearts – and the purse strings – when it comes to political initiatives from Dansk Folkeparti.
It has just been announced that the government and DF have earmarked 38 million kroner of next year's budget to set up a police animal welfare taskforce – like the ones that exist for combatting gangs and terrorism – reports TV2 Nyheder.
Specialist personnel
The group will consist of three specialised units placed in different parts of the country and consist of specially-trained personnel who can step in when there are cases of cruelty to animals.
They will also have investigative powers so that they can, for example, try and put a stop to the international rings involved in the illegal trafficking and 'farming' of puppies.
READ ALSO: Denmark at the forefront of European efforts to combat pet smuggling
The DF politician and spokesperson on animal welfare, Karina Due, has been one of the prime movers behind the initiative. She points out that after the illegal weapons and drugs, the trade in animals is the third-largest sector of the criminal economy in Denmark.
Fully exploiting the law
Due hopes that the new resources will allow the police to exploit the possibilities that already exist in the law: for example, the chance to remove an animal from an owner while the case is being investigated if that person is suspected of neglect.
Regarding the new taskforce, Due said that "they should be dedicated employees who are really fired up by this field and willing to use the tools that the law gives them more actively."