News
Danish News in Brief: Being a twit on Twitter seems more the rule than the exception
---
This article is more than 5 years old.
In other stories, there's an audacious robbery in Illum, smoking keeps the longevity average down in Denmark and there's a property boom in Hellerup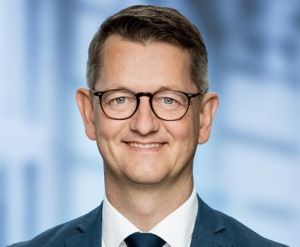 Once again being too quick on the trigger when it comes to making a post on Twitter has got a politician into hot water. Venstre's business spokesperson, Torsten Schack Pedersen, is the latest to put his foot in it with a not-so-funny tweet about conditions on the new island prison for criminal asylum-seekers to be built on Lindholm, reports TV2 Nyheder.
Under a photo of a plate bulging with traditional cuts of pork, Pedersen wrote "Incredible Christmas lunch fare – a safe bet to say it's a long way from what they'll be getting on Lindholm."
A number of his colleagues found the post distasteful. "I think this posting is first and foremost a cheap shot and tasteless. There is obviously no limit to what people can say when it comes to foreigners," said SF's political spokesperson Karsten Hønge.
A question of values
PM Lars Løkke Rasmussen himself waded into the fray, tweeting: "In my view, people can eat what they like. That's not important. What is important is whether people want to respect the fundamental values in Denmark: freedom, liberalism, equality, and civil law over religious law."
The furore brings to mind the turbulence created when the minister for immigration and integration, Inger Støjberg, posted a picture of a cake commemorating her 50 measures to tighten up the immigration laws. Pedersen's tweet has subsequently been removed.
---
Your Rolex or your life!
Last Thursday afternoon shoppers in the Illum department store got a shock when, in the middle of their Christmas shopping, two masked thieves armed with a hammer-like object and pistol threatened personnel in the luxury watch and fountain pen department, reports BT. They then smashed at least two display cases containing Rolex watches, put them in a bag, and escaped on bicycles up Pilsestræade. Police cordoned off the area and trains were halted for a short period. A man thought to be one of the robbers was later caught by private security guards from the fashion shop Feel on Købmagergade, 500 metres away from Illum. On Friday a 36-year-old later appeared in court charged with robbery of a particularly dangerous character. He has pleaded guilty. Police are still looking for one or more accomplices.
Danes scraping the barrel when it comes to longevity
A new report from the OECD reveals that the median life expectancy level in Denmark is the lowest amongst all the western European countries, reports Politiken. If you live in Switzerland or Spain, you can expect to live longer than 83 years, whilst Danes only average 80.9 years. According to Knud Juel, a former professor at the national institute of public health, Statens Institut for Folkesundhed, this is not surprising. "If you should focus on a single factor, then it's smoking. If you should name two, it is smoking and alcohol." Regarding smoking, Denmark has proportionally high numbers of women who smoke, and that has pulled the life-expectancy averages down.
New Hellerup development to smash price records
A new building project at Tuborg Strandeng in Hellerup is likely to break all records when it comes to house prices. The luxury flats are being built directly out into the sea. Five blocks are being put up – some 167 luxury flats and 156 more ordinary flats – and the project is expected to be completed in 2024, reports TV2 Nyheder. As to the price, you will have to cough up 46 million kroner for the most expensive flats. One has already been reserved for a buyer at 42 million kroner, and five others are either reserved or bought at prices starting at around 29 million kroner. At that price, let's hope the developers have taken global warming and rising sea-levels into consideration.
Dane hits Eurojackpot
On Friday evening one lucky Dane won the main prize in the Eurojackpot lottery. Soon, no less than 210,668,619 kroner will be deposited into his bank account, reports TV2 Nyheder. It is safe to say 'his' because the Danish lottery organisation Dansk Spil has revealed it is a man living in Kalundborg Municipality. He, at least, can afford one of the new flats at Turborg Strandeng if anyone can!