News
International Round-Up: Tragedy strikes country's richest man
---
This article is more than 4 years old.
Three of Bestseller chief executive Anders Holch Povlsen's four children perished in the multiple bomb blasts in Sri Lanka on Easter Sunday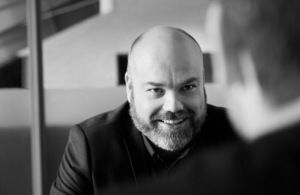 The three Danish citizens killed in multiple bomb blasts in Sri Lanka on Easter Sunday were three of the four children of Denmark's wealthiest man, Bestseller chief executive Anders Holch Povlsen.
The clothing giant confirmed that the children were among the 253 people killed in the co-ordinated attacks in which suicide bombers detonated bombs in hotels and churches in Colombo, Dehiwela and Negombo.
PM shows solidarity
Danish PM Lars Løkke Rasmussen condemned the attacks, saying that they "filled him with pain and sorrow and that all of Denmark stands united with those families who lost their loved ones".
Rasmussen attended a gathering in Copenhagen's Kongens Nytorv to show solidarity with Sri Lanka, which was arranged by eight political youth organisations from across the political spectrum.
An event also took place in Odense, and a silent torchlight procession took place in Stavtrup, the Aarhus suburb where the Povlsen family comes from.
Aircraft assistance
A Defence aircraft has been deployed to Colombo to offer crisis assistance to those in need and establish a temporary help desk in the Sri Lankan capital.
The Foreign Ministry estimates that there are upwards of 2,000 Danes currently in Sri Lanka.
---
Flown in from London
Danish conceptual artist Kristian von Hornsleth is exhibiting four drug-addicted, homeless Londoners in glass displays at Randers Art Museum as part of his 'Super Crash' exhibition running until July 28. All four had never left the UK before. To date they have shared 30,000 kroner for taking part.
Russian tabs unlikely
The Forsvarets Efterretningstjeneste intelligence agency estimates it is not very likely that Russia will interfere in the Danish General Election, which will take place by June 17 at the latest, or the European elections on May 26. However, its threat assessment warns that Russia is likely to meddle in other countries in the build-up to the May elections and that this could influence Danish voters.
Customs were ready
The Toldstyrelsen customs service was prepared to stay open all night between April 12 and 13 in case British PM Theresa May could not convince her EU colleagues to grant a Brexit extension. It feared doubts would have set in should the UK have left without a deal. But on April 10, an extension until October 31 was granted.
All roads lead to China
Jonas Liisberg, the state secretary for foreign policy at the Foreign Ministry, was among 5,000 representatives from more than 150 countries at the Second Belt and Road Forum for International Co-operation in Beijing from April 25-27. Some 40 world leaders were in attendance. Denmark is China's only comprehensive strategic partner in the Nordic region.
Targeted by blackmailers
At least two Danish food companies – meat giant Danish Crown and bakery outfit Schulstad Hatting – have been asked to pay 300,000 euros in cryptocurrency to stop their supermarkets goods from being poisoned. Companies in Italy and Sweden have also been targeted. It is believed the demands originated from Ghent, Belgium
Official enquiry ordered
The government has ordered an official enquiry into why 22 children aged 5-8 from Greenland were shipped off to Denmark in 1951 in a bid to turn them into role models for a new bilingual school system. The scheme mostly had negative consequences. Many ended up in children's homes, claiming the experience scarred them for life.
From Aarhus to Accra
Several containers filled with superfluous Danish hospital equipment have been shipped out from Aarhus bound for Ghana. The equipment is considered redundant by Aarhus University Hospital due to the closure of the hospital on Nørrebrogade as the health sector prepares for the so-called super-hospitals to open. The items include operation lights and treatment beds.
Escape to Germany?
German police detained 2,350 illegals in 2018 – up from 1,750 in 2016. Many, it is believed, are asylum-seekers rejected by Denmark. Last year, 2,835 went missing in Denmark. Germany can return the rejected asylum-seekers to Denmark, but if they don't do so within six months, the person has the right to seek asylum in Germany.
Still a big aid donor
Denmark is one of just five of the 34 members of the Organisation for Economic Co-operation and Development that has lived up to the UN goal of giving 0.7 percent of its GNI in development aid. The other four are Norway, Sweden, Luxembourg and the UK. The development minister, Ulla Tørnæs, praised a strict, cost-effective immigration policy for making it possible.
Swissed off
The tax minister, Karsten Lauritzen, has expressed his disappointment with Switzerland for harbouring 800 Danes who owe Denmark around 175 million kroner in unpaid taxes. Two years of talks recently failed to seal a reciprocal agreement. Lauritzen called the situation "despicable".