News
Science Round-Up: Willing to pay for a sustainable future
---
This article is more than 4 years old.
Most Danes would dig into their own pockets to live in greener buildings and use CO2-neutral public transport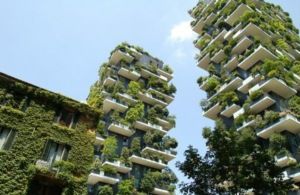 Danes are willing to pay for sustainable initiatives out of their own pockets, a survey from Rambøll Consultants and UserNeeds reveals.
Three out of four people said they would accept a rent increase of around 100 kroner per month to reduce energy use in their homes, and 20 percent would go as far as paying an extra 1,400 kroner per month.
Transport shake-up
Some 52 percent would pay 5 percent more for CO2-neutral public transport, and more than 25 percent would be willing to accept a 25 percent increase in ticket prices. In addition, 62 percent would like to see diesel vehicles forbidden in city centres in three to years.
Most people would also be prepared to sacrifice a car lane to give more space to cyclists and buses. There are even 36 percent who support road pricing.
State must step up
Most respondents agreed that more should be done in the public sector – especially in the fields of energy, building and transport, with 88 percent saying it was the state's responsibility to ensure sustainable development in their cities.
On the other hand, 41 percent feel this is primarily their own responsibility, with 71 percent putting the onus on the private sector.
Council's CO2 warning
A new report from the Klimarådet climate council concurs that Danes need to make major lifestyle changes.
Among other things, Danes need to fly less and consume less meat and animal products – one of the worst sinners when it comes to CO2 emissions.
The council would like to see the government use surcharges on CO2 emissions as a tool, but cautions that it would not be desirable that such surcharges merely moved the emission problem elsewhere.
Target the soot!
However, Professor Henrik Skov from Aarhus University claims that tackling soot particles would be a much more effective way of slowing down climate change in the Arctic than targeting CO2.
Because the particles are black, they absorb sunlight when they end up in the Arctic, thus melting the ice at a quicker rate, he contends. Methane and ozone, likewise, are much easier to eradicate than CO2.
Scourge of sightseeing
In other climate news, the Det Økologiske Råd ecological council has pointed out that 25 out of the capital's 27 sightseeing boats have diesel engines, which are highly pollutive.
Their combined annual nitrogen oxide emissions are the equivalent of a petrol-engined car going round the world 5,000 times.
Some councillors have questioned why the municipality has made a big effort to cut the pollution of its buses and harbour buses, but not requested the private sector to do the same.
---
New food strategy
Copenhagen Municipality has unveiled a new strategy to provide healthier and more plant-based food to its schools, daycare institutions and elderly homes, whilst avoiding food waste. In related news, Venstre has set up a working group to investigate how to scrap the VAT payable on food given away by retailers.
More vaccinations
More Danish children are getting vaccinated as part of the national børnevaccinationsprogram, according to the Health and Elderly Ministry – vindication that increased spending in the area is working. Furthermore, there has been a 20 percent increase in young females getting the HPV cervical cancer vaccine.
Mapping Denmark in sound
A University of Copenhagen project, 'Lyden af Danmark', wants to map Denmark – in sound. It encourages Danes to download an app and make 30-second recordings of their neighbourhood. Crown Princess Mary has already made a contribution. An AI filter will analyse the sounds and learn over time to distinguish between natural and man-made audio.
Victims of 1534 battle
A mass grave has been discovered in central Aalborg during work to lay down new sewer pipes, and archaeologists have dated ten male skeletons to 1534. Based on the sustained injuries, they are confident they were killed in the storming of Alborg during the 'Count's War' (Grevens Fejde), a three-year civil war that concluded in 1536.
Multiple MRSA infections
Sjællands Universitetshospital in Roskilde has tested young visitors to its neonatal department since March 3 for the MRSA bacteria. So far, six babies have been found to be infected and suffering, while another five were found to be healthy carriers.
Worries about the water
A new Geus study reveals that 41.1 percent of the nation's drinking water wells contain traces of pesticides or residues, while 11.4 percent had higher than recommended levels. In related news, HOFOR intends to build three waterworks by 2024 to make the capital's water less hard. As the kettles caked in calcium and kettle fur suggest, hard water is worse for the environment.
Ginger's dark secret
The chances of having a miscarriage are much greater if large quantities of ginger are consumed – bad news for those who use it to combat morning sickness. Tests on rats at the DTU revealed the tendency but did not confirm the harmful substances in the ginger. The Fødevarestyrelsen food authority has warned pregnant women to avoid ginger shots and supplements.
Most engaged students
Molecular biomedicine students are the most engaged in their subject, according to a survey of 100,000 people at Danish universities. Some 96 percent said their co-students were dedicated. Completing the top five were animation, anthropology, health (master's) and architecture. Software development students were the least engaged with a rating of 48 percent.
Out-muscled on mussels
The fisheries minister, Eva Kjer Hansen, has been asked to explain why a handful of 'fish barons' have been granted privileged access to Danish mussel beds that others are not allowed to visit. In just one day, a trawler managed to haul in mussels worth around 1 million kroner in the spring of 2018. Danmarks Statistik reports that catches have halved sine 1996.
Concerns over soya
Denmark is importing thousands of tonnes of soya from Argentine plantations that are making locals terminally ill, reports Danwatch. People living in or near the plantations had a higher prevalence of cancer and had more children with deformities. Denmark imports about 650,000 tonnes of the soya every year.
Ancient crisps packet
A chance discovery of a Kims crisps packet with a use-by date of 2 October 1978 has drawn attention to how long it takes for plastic to break down in nature. The teacher who found the item told TV2: "The bag is actually as old as I am, and it is the bag that has changed the least over the more than 40 years."
Let's get physio!
Some 468,280 people saw a physiotherapist last year, according to Danske Regioner – an increase of almost 100,000 from a decade ago. Experts contend that GPs are more inclined to refer patients to ease their workloads, and that the public are happier to pay fees not covered by insurance. Problems with the back, hip and shoulders are the most common complaints.
Phone charger perils
DR program Kontant has tested eleven mobile phone chargers available on the Danish market and found that five are dangerous and capable of causing fires or electrocution. Another test carried out by Sikkerhedsstyrelsen found 150 of 350 to be dangerous. However, while the authority has the power to fine the importers and distributors, so far it hasn't.