News
Science Round-Up: Bee good and trim your plans
---
This article is more than 4 years old.
Beehive association appeals to garden owners to leave their hedgerows alone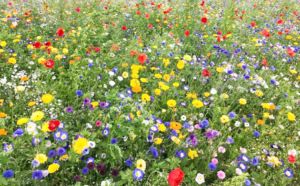 Garden owners across the nation are being encouraged to delay their inclination to cut, prune and trim in a bid to help the nation's bees, which are growing ever scarcer thanks to the heavy usage of pesticides.
The nation's beehive association Danmarks Biavlerforening emphasises how particularly important flowering hedges are for hungry bees pollinating fruit trees and berry bushes, referring to them as their "pantry".
Amager is buzzing
Nevertheless, a survey carried out alongside Selinevej by the new urban forest in Amager – a project to maintain biodiversity in the capital – has identified 31 different species of bees, of which four are considered rare.
Even rarer are pelicans, but two were spotted over the weekend in Jutland – an occurrence blamed on the movement of warm air from Germany. In total, there have only been around 10 sightings.
The pelicans' brief appearance followed a star turn by a Baillon's crake in mid-June in Birkerød. The last time one was spotted was in 2015.
The 'tidal butterfly' is also invading Denmark, but in slightly larger numbers. Some 4,000 have been encountered on the tiny island of Ertholmene, just north of Bornholm.
Sod off
Copenhagen isn't the only municipality trying to boost biodiversity. In Rudersdal roadside grass is being ripped up and being replaced with nutrient-poor soil, as grass and nettles tend to thrive in nutrient-rich soil, making it difficult for anything else to grow.
Herbs and flowers will be planted in the areas, which will hopefully attract more insects. It is hoped that local citizens will be patient with the rather barren look – the first herbs are expected to appear next spring.
In other nature news, a woman recently fought off a swooping buzzard in Albertslund Forest – possibly a bird with hatchlings that perceived the woman as a threat.
In the event of an attack, the public are advised to make as much noise as possible whilst fanning their arms wide. Any sustained cuts or scratches should be checked by a doctor as the birds can carry infectious bacteria.
---
Let them eat … kale?
The immigration minister, Inger Støjberg, probably thought she was being quintessentially Danish when she uploaded a picture of herself in 2017 with a cake celebrating the passing of 50 laws that make it more difficult for foreigners to enter Denmark. But actually, aside from the controversy it sparked, the image is apparently something fewer Danes can relate to, as they have been eating less cake over the past 15 years. (CW)
Vexing vaxing beliefs
The theories of anti-vaxers and other internet sceptics seem to be gaining ground, if a study encompassing 140,000 people from over 140 countries carried out by the Wellcome Trust is to be believed. The study reveals that 79 percent of people worldwide believe that vaccines are safe, but in Denmark the figure is only 69 percent. Generally speaking, 21 percent of the world's population do not believe vaccines are safe to use. (SG)
Trusting in science
According to the 2018 Wellcome Global Monitor report, few countries compare to Denmark when it comes to having confidence in science and the benefits of research. The report found that 75 percent of Danes were categorised as being science 'enthusiasts' – second-placed Finland and Iceland were some distance behind with 61 percent. The report also found that 78 percent were most likely to believe that science benefits 'most' people in their country. (CW)
Eco Lego bricks
Aarhus University (AU) in co-operation with Lego wants to make the toymaker's iconic plastic brick more environmentally-friendly. In other research news, exercise can have different effects depending on what time of day you do it (University of Copenhagen), narwhals and white whales are capable of interbreeding (KU), CO2 could be used as a resource in the future (AU), and pigs should be able to grow organs that can be transplanted into humans within a couple of years (AU).
Antibiotic progress
The over-prescription of antibiotics is one of the main causes of immunity, and over the last two years a new initiative involving 21 hospitals across Denmark has been attempting to address the problem. One of them, Viborg, has reduced usage by between 25 and 30 percent, while Rigshospital has cut up to 50 percent by looking into the causes of a patient's infection more thoroughly.
Publisher satisfied
Danish publisher Gyldendal has concluded that the cry-it-out method advocated by the Spanish book 'Godnat og sov godt' (goodnight and sleep well) is not harmful to babies, thus rejecting the claims of a Facebook protest group that wants the book banned. In related news, Done by Deer has recalled a batch of its 'happy dots' baby plates from the market due to a high presence of melamine.
High hopes for courses
A college and an employers association have both indicated they will soon start offering cannabis farming courses for both skilled and unskilled workers. Despite 30 companies receiving authorisation to grow the drug for medicinal use, there are concerns the burgeoning industry lacks the expertise to grow a pharmaceutically sound product.
Parkinson's breakthrough
Researchers from Aarhus University have discovered that during the onset of Parkinson's disease a certain part of the brain, the caudate nucleus, is broken down. When this happens a person's cognitive powers are weakened quicker, and many are hit by depression and have problems walking. The discovery should enable quicker identification of 'at risk' patients.
Robots reduce pesticides
Since April, organic sugar beet farmers have been using 12 small robots on their fields as part of a Danish research project to test the feasibility of being able to reduce pesticide usage by up to 80 percent. In other farming news, wheat fields are currently under attack from the wheat yellow rust fungus – the worst case in 35 years – and academics have called on the EU to approve more genetically modified crops. So far it has only green-lighted one.
3D print lag
Danish companies are losing out because of false assumptions about 3D metal printing, Denmark's Teknologisk Institut warns. Only 3 percent of Danish manufacturing companies have taken to using the 3D metal printing technology, whereas companies abroad are having no such scruples and experiencing rapid growth. Most Danish companies cite price, poor quality and limited access.
Citrus fruit concerns
A third of all citrus fruits sold at Danish supermarkets contain the banned pesticide chlorpyrifos, according to Danwatch. Chlorpyrifos, which attacks the nervous system, has been linked to affecting the brains of foetuses and infants. In related news, a new plant in Herning uses special bacteria to eat up pesticide residues from rivers and lakes in an environmentally-friendly way.