News
Business Round-Up: Economic report: versatile but vulnerable
---
This article is more than 4 years old.
Despite Denmark's fourth place on the IMD World Competitiveness Center ranking, business experts are predicting an imminent downturn Denmark has again been ranked fourth on the IMD World Competitiveness Center ranking, an annual list first compiled in 1989 that is widely acknowledged as the leading annual assessment of the world's leading 63 economies.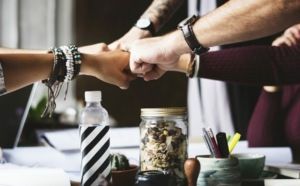 The ranking takes into account three key factors: Knowledge (the capacity to understand and learn new technologies), Technology (competence to develop new digital innovations) and Future Readiness (preparedness for coming developments).
Denmark placed second for Future Readiness, sixth for Knowledge and 11th for Technology. Its strongest performances came in two of the subcategories – Adaptive Attitudes and IT Integration – for which it ranked first.
The top five on the list – USA, Singapore, Sweden, Denmark and Switzerland – were all unchanged, while the Netherland and Hong Kong SAR both jumped three places to sixth and eighth respectively, with Norway slipping three places to ninth.
Stagnating economy
Nevertheless, despite Denmark's strong standing, economists are predicting a downturn over the next year. "In 2020 the upswing will completely stagnate," Jyske Bank head economist Niels Rønholt told TV2.
The chamber of commerce, Dansk Erhverv, predicts the stagnation will kick in this year, while construction association Dansk Byggeri is also preparing for a downturn – particularly in line with how the economies of Sweden, Germany and the UK, Denmark's closest trading partners, have flatlined of late.
Meanwhile, the high street has never been quieter, with 800,000 sqm of retail space lying empty, according to EjendomDanmark figures released by the EDC housing agency.
Experts blame consumers for wanting more experience when they shop – principally eating, drinking and entertainment – and the municipalities for depopulating town and city centres by relocating schools and public institutions.
Trade war fallout
US President Donald Trump isn't helping with his trade war with China, and now he has levelled trade tariffs on European goods worth an estimated 51 billion kroner, which puts 700 million kroner's worth of Danish exports in the firing line.
Food products – such as dairy products, fish and biscuits – look to be the hardest hit," warns Peter Thagesen, the head of international market policy at Dansk Industri.
Thagesen fears the transatlantic co-operation will only continue to deteriorate, particularly given that there is a risk of further tariffs in the pipeline for cars and car parts from the EU in the near future.
Food success in China
But there has been some good news, as the Danish food sector looks to have scored a massive result thanks to the food minister, Mogens Jensen, spearheading a delegation to China.
He opened a 17,000 sqm Danish Crown factory – located about 100 km away from Shanghai in Pinghu – which with 14,000 tonnes every year is expected to significantly increase the production of Danish pork in the Chinese market.
Jensen held talks with China's deputy minister of agriculture regarding increasing the sale of Danish organic food products on the Chinese market.
An agreement is expected soon that will include China accepting the Danish organic food control label – an extremely lucrative stamp of approval. (CPH POST)
---
Record month at airport
A record 2.9 million passengers passed through Copenhagen Airport in August. However, its domestic flight passenger numbers have fallen by 7 percent since last year – mainly due to green concerns. In other news, Air Transat is opening a regular route from Copenhagen to Montreal from next June, while Air Canada is expanding its service to Toronto with the inclusion of a 450-seater Boeing 777-300ER – a behemoth nearly as big as Emirates' Airbus A380-800.
High returns
Three executives at medicinal cannabis firm Møllerup Estate have hit the jackpot by investing in a Canadian rival. They spent 33 million kroner on shares that they then sold for 252 million kroner. In other share news, Novo Nordisk has hit a three-year high following the US Food and Drug Administration's approval of its new diabetes pill.
Rude discovery
YouSee customers are up in arms following the news they will lose 11 Discovery channels from the beginning of next year. According to a YouGov survey, around 15 percent of the 1.2 million households will want to cancel their subscriptions.
3F's feast in the east
More eastern European workers are enlisting with Denmark's largest trade union, 3F. The union now has 4,389 members from eastern European countries, particularly Ukraine, which is double the number it had in 2016. 3F attributes the rise to publishing leaflets in 14 languages, forming networks and Facebook groups, and working with embassies.
Still optimistic
Bang & Olufsen has confirmed a 30.3 percent dip in Q1 revenue to 419 million kroner. However, the electronic goods manufacturer is optimistic about the launch of some new products and still forecasting healthy year-end revenue.
Depression discrimination
Patients with depression are paying extra for their loans at six of the country's biggest banks, reports DR. Djurslands Bank is accused of raising the interest rate on a woman's loan from 8 to 11.25 percent when it found out she was on antidepressants. The Ligebehandlingsnævnet equal treatment board is due to make a ruling on whether the higher charges are discriminatory.
Banker found dead
Aivar Rehe, who oversaw Danske Bank's operations in Estonia from 2006-2015, has been found dead in his garden. It is presumed he killed himself. During Rehe's tenure, 1.5 trillion kroner was funnelled through the branch on behalf of foreign clients.
Inroads in Nigeria
Arla is developing a sustainable dairy industry in Nigeria, where it will process the milk of 1,000 nomadic dairy farmers who have been given permanent land by the government. The current dairy industry caters to 10 percent of the country's milk needs.
China loses postal perks
Chinese companies will from 2020 have to pay around 50 percent more for freight. Last year they spent comparatively little on sending 16 million shipments to customers in Denmark, leaving local distributor PostNord struggling to cover its costs. Meanwhile, PostNord and Netto have launched a new food delivery service called Fillop.
Wind energy lay-offs
Wind turbine maker Siemens Gamesa has laid off 600 employees in Denmark, while its rival Vestas has announced 90 redundancies, with a further 500 in Germany. In related news, the Salling Group is laying off 200 admin workers, but will re-employ some of them in newly-defined roles.
Hearing aid firm hacked
Hearing aid company Demant was hit by hackers on September 3 at a cost of 550 million kroner in lost sales. The attack targeted the company's servers and systems. Meanwhile, in other crime news, Skattestyrelsen claims that Nordea oversaw an illegal reimbursement of 894 million kroner in dividend tax to a Canadian pension fund, Hoopp, between 2012 and 2015.
Lego still number one
Lego remains Denmark's most valuable brand, according to Brand Finance, but Maersk is catching up, rising four places to number two. Meanwhile, the owners of Lego, which was the only Danish company to make the Nordic top ten (at number six), the Kirk Kristiansen family, remain the country's richest people with a fortune of 186 billion kroner – up 37.8 percent on last year.
Facebook centre opens
Facebook last month opened its new 400 million kroner data centre in Odense – several months ahead of schedule. Three of the four server halls at the centre, which uses green power produced in Norway, are already in operation. Its surplus heat warms 7,000 nearby homes. In related news, Google is investing in five solar parks in connection with the data centre it is building in Fredericia.