News
National Round-Up: Budgetary boost for localities
---
This article is more than 4 years old.
Municipalities and regions get an extra 3.7 billion kroner from state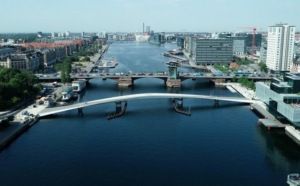 It is win-win for the municipalities and regions following the election of the new Socialdemokratiet minority government, with respective supplements of 2.2 and 1.5 billion kroner on the table for them to share from 2020 onwards.
More resources for police
The government has outlined its own budget, and should it be approved it is good news for nurses (300 million kroner to recruit more), the police (an extra 1.2 billion kroner a year), green innovation (1 billion kroner), the tax authority (1.5 billion revamp) and welfare.
To help fund the changes, the government wants to increase tobacco prices (see story left), re-introduce the tax payable on employer-paid phone and internet, axe the previous government's decision to reduce the tax that is payable when family-owned companies are inherited, and double the price of plastic bags and disposable products.
Additionally, the government also wants employers to pay more sick-day money. Currently, the state refunds sick-pay to employers if an employee has been ill for over 30 days. In future that will be increased to 40 days.
The government wants to retain the 50,000 kroner limit on share savings accounts – a ceiling limit that the previous government wanted to increase to 200,000 kroner.
An end to streamlining
The municipal modernisation and streamlining program, which was ushered in by the previous government and cut 500 million kroner from municipal coffers every year, will be scrapped.
Another key aspect of the deal is laying out a foundation for the government's forthcoming children's plan, which involves establishing minimum limits on daycare institutions looking ahead to 2025. There are 9,554 daycare workers in Denmark – down from 18,173 ten years ago.
Copenhagen Municipality has wasted no time in setting out its budget, which aims to ensure more welfare and initiatives to help the city reach its goal of becoming the world's first CO2-neutral capital by 2025.
Hourly parking rates and residential parking licences will shoot up considerably – especially for the most polluting cars – and more funding will be spent on improving cycling conditions.
Huge public surplus
According to Danmarks Statistik, the Danish public sector enjoyed its biggest surplus in 11 years in the second quarter of 2019.
The results were particularly boosted by increased tax income from pension savings that helped the state to generate a surplus of 17.2 billion kroner – the highest since just before the financial crisis hit in 2008 – and a surplus of 44 billion kroner is being forecast by the Finance Ministry for the whole year.
The result was bolstered by a near record high level of employment – the number of people on benefits is at its lowest level for over 30 years – while private consumption and car sales have been on the rise, which has led to more income for the state in terms of VAT and other taxes.
However, while Frederiksen and company will put their imprint on the future of Denmark, they will have to credit the recently-ousted Blue Bloc opposition for the improved financial situation of the public sector.
---
Alcohol limit concerns
Dr Nora Volkow, a US neuropsychiatrist and expert on alcohol research, is baffled that Danish 16-year-olds can drink beverages providing they do not have an alcohol percentage of over 16.5 percent. "The brain has not fully developed at that age," she said at a recent symposium in Copenhagen.
Ever maturing mothers
The number of first-time mothers in their 40s has jumped over the last two decades, according to Danmarks Statistik. Some 2,345 women aged 40-44 gave birth to their first child in 2018 – a huge increase on 1998 when the number was less than half at 1,081. Meanwhile, the number of first-time mothers aged 45-49 has risen from 40 to 141. The average age of a first-time mother is 29.2.
MPs eye tobacco hike
There is believed to be enough parliamentary support for a bill to raise the price of a pack of cigarettes from 40 to 50 kroner. In related news, the health authority has recommended that the public should avoid e-cigarettes following a large number of unexplained vaping-related deaths in the US.
Despairing of the traffic
Some 95 percent of Danes feel there is too much traffic in their local area, according to an Epinion survey carried out for Rådet for Sikker Trafik, which has been busy running inattention campaigns this past month. In related news, the zones in which trucks are banned from overtaking have been expanded from 230 to 500 km of motorway.
Hard to settle in
Denmark is the second hardest country to settle in among the 64 participant nations in Expat Insider 2019, a survey conducted by InterNations. The Danes finished in the bottom fifth of all four sub-categories: feeling at home (62), finding friends (64), friendliness (63) and language barriers (53). Additionally, it is the second worst for personal happiness for expats.
Tent camp to stay open
The justice minister, Nick Hækkerup, has confirmed that a hastily assembled tent camp built to house refugees in Vordingborg in southern Zealand will stay open despite being mostly unused since its installation in 2015.
One year for party rapist
A man has received a one-year prison sentence for raping a woman in the bed of Ninna Hedeager Olsen, the Copenhagen deputy mayor for technology and the environment, where the prominent politician was also present, along with another woman. The 30-year-old man has appealed the verdict to the High Court.
Killed by their partners
Some 57 percent of the 536 women unlawfully killed between 1992 and 2016 died at the hands of their partner, according to an Aarhus University study. Men were killed by their partner just 79 times. However, 62 percent of the total 1,417 homicide victims over the period were male.
Waiting to be prosecuted
The public prosecutors have 47,390 outstanding cases to bring to court, reports Berlingske. The lengthy wait is problematic as witness memories tend to fade with time. In 2016, just a year after the February 2015 Copenhagen Shootings, the number stood at 11,394.
MPs' long educations
Of the country's 175 MPs elected in Denmark, 47.4 percent had a long higher education (master's or PhD), according to Danmarks Statistik figures – which is way above the national average of 10.2 percent. In related news, there is wide parliamentary backing to restructure MP pensions.
Bomber found at bridge
Danish Navy divers have found a submerged plane near Storebælt that is believed to be a WWII Lancaster bomber.
More going to efterskole
Some 55 percent of tenth grade students (ages 15-16) went to efterskole in 2018 – a steep rise from 2011, when 42 percent opted to go to the boarding schools. Some 12 percent of ninth grade students also elected to go to an efterskole.
Vejle the fifth biggest
Vejle in southeast Jutland has overtaken Esbjerg to become Denmark's fifth biggest city. With a population of 115,607, it has 124 more residents. Seven of the top ten most populated urban areas are in Jutland.
Firm on handshake rule
Mattias Tesfaye, the immigration and integration minister, has said the government has no plans to do away with the handshake requirement for new citizens. He told DR that the legislation needs to be tested out.
Fighting parking tickets
Jur Nordica, a new startup firm, pledges to fight parking tickets on behalf of clients who feel the tickets have been unjustly given. Some 307,000 parking tickets were issued in Copenhagen last year. Jur Nordica tends to take a 40 percent commission.
Expensive coffee
According to the 2019 Starbucks Index, Denmark is the most expensive country in the world to buy a coffee. A tall latte costs 41 kroner – nearly 30 kroner more expensive than Turkey. Sweden was the most affordable in the Nordics.
Insanely big fish
Fishermen from Gilleleje recently caught a bluefin tuna that weighed 280 kilos and measured 263 cm. Locals say it's the biggest fish they've seen since 1971. The fish fetched around 35,000 kroner when it was sold in auction.