News
Sport Round-Up: Promising Parken program awaits
---
This article is more than 4 years old.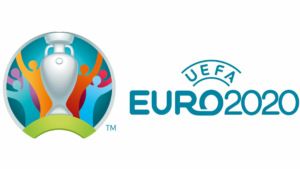 When Denmark takes on Russia at Euro 2020 next summer, they'll do so in front of their home crowd at Parken Stadium.
Denmark won a UEFA lottery draw on November 22 that will see the match played in Copenhagen as opposed to St.Petersburg.
This means all three of Denmark's group games will take place in Parken, which will also host a last-16 matchup. Denmark will be in the same group as Russia, Belgium and a yet-to-be-decided fourth seed.
Turgid first half
The Euro 2020 draw takes place on November 30, and Danish fans might have been looking on with uncertainty had they not managed to win a point in their final qualifier in Dublin last week on Monday.
Among the co-hosts
In what must be one of the worst football games of 2019, Denmark hung on during the final moments after conceding an 85th minute equaliser.
The first half was a particularly ugly affair with two Danish players – Thomas Delaney and Andreas Cornelius – going off injured in the first half hour.
Slightly better second
Martin Braithwaite's volleyed toe poke to put them ahead after 73 minutes was their first and only shot on target all game.
Matt Doherty resuscitated Irish dreams with a powerful header 12 minutes later, but the Danes held on to finish second in the group behind the Swiss.
Denmark are now unbeaten in 34 games – just one behind the all-time record, which is shared by Spain and Brazil.
---
Boris a big fan
Boris Becker is a big fan of 16-year-old Danish talent Holger Rune, reports TV2 Sport. The tennis star, who won Wimbledon as a 17-year-old in 1985, recently watched Rune knock up with Alexander Zverev and remarked he "was able to keep up the whole time". Rune won the French Open junior grand slam title earlier this year.
Lolly for Laudrup
Former Barcelona player Juan Carlos Heredia told The Tactical Room that a decade ago the club's president Joan Laporta promised a pension for life to any players who helped the club win the Champions League. This would therefore include Michael Laudrup, a member of the squad who won the 1992 European Cup. But no mention has been made of the annual amount.
Bitschin' night
Legendary Danish dancing duo Bjørn Bitsch and Ashli Williamson have ended their careers with a bang by winning the world title at the Dance World Championships in Portugal.
Historic hoops
The Danish women's basketball team might have lost to Italy in a recent EU Championship qualifier, but the game was a triumph as it was their first home fixture for 19 years. The Danish Basketball Federation cannot afford to fund both the men's and women's teams, so the game was only made possible thanks to a fundraiser.
Going strong
Denmark's under-21s have maintained their 100 percent start to their Euro 2021 qualification with a 3-2 win away in Ukraine and a 5-1 thrashing of Malta at home. They now sit five points clear of Romania, a semi-finalist at Euro 2019. Meanwhile, the Danish women's side recently beat Georgia 14-0 in a Euro 2021 qualifier.
Joy for paraathlete
Danish paraathlete Daniel Wagner recently won two medals at the World Para Athletic Championships in Dubai: gold in the 100 metres and silver in the long jump.