News
Business Round Up: Second in the world for talent …
---
This article is more than 4 years old.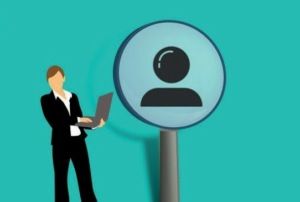 For the sixth year in a row, Denmark has placed second behind Switzerland in the World Talent Ranking, published annually by the International Institute for Management Development.
More ready, less appeal
"Denmark is second in the overall ranking but remains at the top for Investment and Development, advances to 6th for Readiness but drops to 11th for Appeal," the report found.
"At the indicator level, it is 1st for Worker Motivation and Fair Administration of Justice, and 2nd for Government Expenditure on Education (per student), the Prioritisation of Employee Training and the Availability of Language Skills."
One of Denmark's shortcomings is its percentage of graduates in sciences (ICT, engineering, math and natural sciences), for which it ranked 43rd overall.
Immense potential SWEDEN came in third, followed by Austria, Luxembourg, Norway, Iceland, Finland, the Netherlands, Singapore, Ger-many, the US, Canada, Belgium and Hong Kong (SAR).
"It's very positive that we score so well," said Linda Dun-can Wendelboe, the head of DI Global Talent.
"We have immense potential in bringing the Danish points of strength into the mix within the realm of international talent attraction. And it is particularly the focus on the green transition and sustainable development that appeals strongly to young-er generations of international talents."
---
… but failing at research and innovation
A group of independent international experts have concluded that while the Danish research and innovation (R&I) sector has immense po-tential, its overall strategy has been found wanting in direction.
The report underlined that Denmark needs to significantly improve in regards to generat-ing specific commercially-viable results.
No overarching vision
"A central observation that has emerged is that Denmark has no clearly defined articulation of what it aims to achieve as an innovation leader. In short, there is no holistic innovation strategy," the report noted.
"What they all lack is an overarching vision across the whole of government that clearly spells out what Denmark wants to achieve within the global innovation landscape, and how it intends to get there."
We hear you!
The government has picked up the message and has pledged that plans are afoot to set a new, ambitious course for Danish research and innovation. A primary component for the new course will be contributing to the green transition.
Some 1.5 billion kroner has been earmarked for green R&I, according to the education and research minister, Ane Halsboe-Jørgensen, who noted it was "essential to uncover solutions to challenges facing our society" – particularly in regard to the green transition. (CW)
---
Better at taxes
According to Skattestyrels-en, young Danes under the age of 30 are getting better at paying their income tax, as the amount of residual tax owed by the age bracket has halved since 2009. In 2018, just 150,000 people in the age bracket were required to pay extra tax – a decrease of 60,000 since 2013. Furthermore, the payable total of 457 million kroner was far less than the 981 million kroner owed in 2009.
Approval for Telia deal
Swedish multinational company Telia has received the final approval it was waiting for from the EU Competition Commission regarding its acquisition of Swedish broadcaster Bonnier Broadcasting. It has taken nearly 18 months, as Telia announced its 9.2 Swedish krona acquisition – which includes Sweden's biggest commercial broadcaster TV4, streaming service C More and Finnish MTV – in July 2018.
War on foreign websites
From next July, subject to parliamentary approval, the government intends to punish foreign websites that sell goods to Danish buyers that don't adhere to domestic safety standards. The authorities are confident they will be able to block offending websites and fine them as much as 75,000 kroner. The government is worried about illegal toys, electronics, machinery and fireworks.
New integration app
A new social app called Panion, which has been created by Swedish-based expat Melanie Aronson, looks set to revolutionise the integration of expats all over the world by providing a social networking platform to link people with similar identities and interests. Aronson was inspired by her studies on integration as well as her own experience meeting people in a new country.
New budget operator
Copenhagen Airport looks set to get another budget airline as Icelandic outfit PLAY is keen on opening a route to Reykjavik. Founded from the ashes of the bankruptcy of WOW air, PLAY is awaiting approval from Copenhagen Airport. It is also eyeing routes to Alicante, Berlin, London, Paris and Tenerife.
GDP miscalculation?
Danish Erhverv's chief economist believes a rise in the country's GDP has been miscalculated and could have an effect on how much it feels it should pay in aid, as well as in contributions to NATO and the EU. Tore Stramer from Danish Erhverv contends that Danmarks Statistik has been counting 'exports' that do not cross the Danish border.
Greenland taxing pleasures
New taxes introduced in Greenland – primarily on sugar, tobacco and alcohol – will make Christmas more expensive on the island. For example, a kilo of sugar is now 10.31 kroner more expensive than before. Vittus Qujaukitsoq, Greenland's finance minister, explained to Sermitsiaq that the rises would enable the government to spend more on welfare.
Blackstone accused
Blackstone has been accused of using numerous companies to acquire property in a bid to avoid paying taxes, reports DR. The report highlighted the January purchase of 19 apartments near Torvehallerne in the city centre for 52 million kroner – an acquisition that has taken the value of its Copenhagen portfolio past 8 billion kroner.
Silicon Valley advancing
The Silicon Valley Bank has earmarked 1.356 billion kroner for investing in Danish tech companies. SVB's interest emerges from Denmark's thriving tech presence and flexible regulatory legislation.