General
Business Round-Up: Climate action: stepping stones but footprints
---
This article is more than 3 years old.
Smaller and medium-sized companies are not doing enough, despite the efforts of the likes of Pandora, Ørsted and the Danish government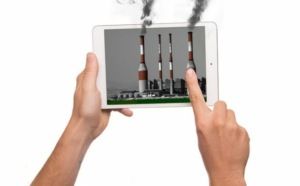 Almost a third of Danish companies are doing nothing to curb their climate footprint, according to a report compiled by Global Compact Network Denmark (GCND) in collaboration with Arla.
Only 62 percent of Danish companies are active in reducing their climate footprint, while 24 percent of Danish companies believe the government's goal of reducing CO2 emissions by 70 percent by 2030 is realistic.
Little customer demand
Smaller and medium-sized companies lack the knowledge, tools and economic incentive, claims GCND head Sara Krüger Falk. Additionally, there is a lack of customer demand for them to change.
"We won't reach our common climate ambitions if we don't get the smaller companies on board," she warned.
A strong example
Many of the big companies are setting a good example – among them now are jewellery firm Pandora and energy provider Ørsted, which Corporate Knights recently named the most sustainable company in the world, with Chr Hansen Holding (2), Novozymes (6), Vestas (37) and Novo Nordisk (71) also in the top 100.
Both companies have pledged to be carbon-neutral in their operations by 2025.
rom 2020, Pandora's crafting facilities will only use renewable energy, while Ørsted wants to become the first major energy company to attain net-zero emissions.
Crisps and cement
Even the most unlikely companies are making an effort: cement producer Aalborg Portland (AP) and crisps producer KiMs chips.
AP is busy working out how to cut as much chalk as possible out of production, while KiMs has opened a store in Odense that exclusively sells ranges nearing their expiry dates.
Seriously, supermarkets!
The supermarket chains could be doing more – particularly in regard to the weekly promotions leaflets they produce. Some, like SuperBrugsen, compound their footprint by having the leaflets produced in Poland.
The Norwegian outfit Rema 1000 is currently the only one in Denmark that produces a leaflet that adheres to the strict paper recycling and other environmental standards endorsed by the Nordic Swan label, reports DR.
Government on board
The government has been supporting the green transition by actively encouraging the private sector to invest in sustainable energy infrastructure, and last summer the pension industry pledged to invest 46 billion euros by 2030.
Months earlier, the Netherlands issued the first ever green bonds, and Danish pension funds ended up buying 10 percent of them at a cost of 45 billion kroner.
A similarly high level of interest is expected should the government – which has been in talks with Nationalbanken since November – follow suit.
---
Lolly for Lars Larsen
Lars Larsen Group, which owns the likes of Jysk, posted a record pre-tax profit of 3.7 billion kroner for 2019 on turnover of 34.7 billion kroner. In related news, Novozymes fell short of expectations as its revenue edged up to 3.73 billion kroner, and PostNord Danmark is still struggling, although its 91 million Swedish kroner loss was an improvement on the 420 million it lost in 2018.
New job slowdown
During the first 11 months of 2019, the average monthly increase in employment was 2,600, compared to 4,100 in 2018, according to Danmarks Statistik. Dansk Industri's deputy general-secretary Steen Nielsen is concerned by the slowdown.
Maternity bill of health
A University of Copenhagen-led study examining the cost of maternity leave for Danish companies concludes that the negative impacts are so small that they can hardly be measured. Companies effectively compensate for the lack of employees, the study found.
DFDS on course
Construction has started on the new 300 million kroner, five-storey DFDS headquarters at Marble Pier in Nordhavn. It is located close to UN City and the DFDS ferry terminal. Designed by PLH Architects, it will house 700 employees and open in 2022.
War on the Blackstones
The government is legislating to close the door on short-term housing speculators, such as Kereby (formerly Blackstone), which want to acquire affordable housing. Among the measures are time limits on increasing rents, green incentives and energy demands, rental caps, and a ban on offering tenants money to leave.
SAS easing transition
As part of SAS's transition from the A340 to A350 aircraft, it has signed a deal with Willis Lease Finance Corporation regarding the leasing of the engines on the outdated planes, which are all about 18 years old. In other airline news, Ryanair is opening a daily route from Copenhagen to Manchester on March 30. SAS (15 a week) and EasyJet (11) also offer services on the route.
Secrets of their success
A University of Copenhagen researcher has been investigating the key to the success of Henokiens, an association of family-owned companies continuously operating for more than 200 years. Professor Morten Bennedsen concludes that; a continuously relevant industry, well-preparedness for generational changes and focusing on competences are the key ingredients.
Founder dies
The founder of Denmark's largest optician chain, Louis Nielsen, died on January 20 aged 75. Nielsen opened his first optician's in Aalborg in 1978, and in 2005, the company was taken over by the British company Specsavers.
Fewer hours please
Some 382,000 workers want to work fewer hours, according to a Danmarks Statistik study – a sixth of the workforce. The 35-44 age bracket are the most keen to cut their hours, and 89 percent of the total were full-time workers. Meanwhile, around 190,000 yearn to work more.
Trillion kroner club
Novo Nordisk's value has risen to 1 trillion kroner – for only the second time (the first was in 2015) in the pharmaceutical company's history. In true tabloid style, BT marked the milestone by calculating every citizen in Denmark would need to throw 171,600 kroner into a kitty to match the total.
Among the brainiest
Denmark has a high number of Brain Business Jobs, according to a European Centre for Entrepreneurship and Policy Reform report. It ranked third behind Switzerland and Sweden, ahead of the Netherlands, Luxembourg, the UK and Germany. Almost 9 percent of the workforce have knowledge-intensive occupations – double the share in southern Europe.
More teens working
Although the proportion of employed people aged 13-17 has decreased over the last decade – from 38.2 to 32.8 percent up until 2018 – there has been an increase since 2015, according to Danmarks Statistik. Broken down, more girls tend to have jobs (34.4 vs 31.3 percent), and west Jutland has the largest percentage (43.9) and Copenhagen the lowest (26.6).
Lay-offs abound
When Danfoss closes its factory in Kolding in 2022, it will lay off 335 employees, reducing its workforce to 110. Elsewhere, the insurance and banking firm Alm Brand intends to cut 120 jobs, and IT infrastructure firm Atea plans to cut 67 jobs as part of a streamlining effort. Its boss Morten Felding recently departed following a corruption scandal.