News
Local Round-Up:Converse city: Low burnout, high stress
---
This article is more than 3 years old.
Conflicted findings suggest Copenhageners are pampered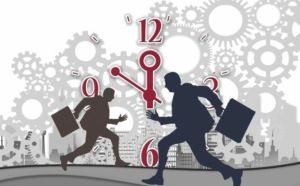 Copenhagen has a low burnout rate, according to a SavvySleeper study carried out in 69 cities in 53 countries.
High stress levels
But while it had the fifth lowest rate, the number of stressed employee reviews filled out was still high – some countries were unable to provide data, presumably because such things don't yet exist! – exceeding those in table-topping Tokyo even.
For example, 25-28 percent of north Zealanders used their health insurance to help alleviate stress-related illnesses in 2018, according to Kantar Gallup.
The findings suggest Copenhageners are pampered.
Workplaces applauded
But excellent workplace conditions scored Copenhagen highly.
It performed slightly below average for mental health disorder and substance abuse prevalence, but commendably for anything involving them not working many hours over the year.
Copenhageners also did well in terms of getting a full night's sleep and spending a limited amount of time commuting.
---
Among the world's best for families
There's a good reason so many Danes return home from abroad to raise a family – and the proof could be found in two mid-January reports.
Following on from Denmark finishing top of the US News and World Report's '2020 Best Countries to Raise Kids' rankings, Copenhagen finished fifth in the world's most family-friendly ratings compiled by the German moving company Movinga.
Country first, capital fifth
Denmark finished ahead of Sweden, Norway, Canada, the Netherlands, Finland, Switzerland, New Zealand, Australia and Austria.
Meanwhile, Copenhagen only trailed Helsinki, Quebec, Oslo and Munich in rankings that rated 150 cities. Stockholm, Reykjavik, Calgary, Montreal and Gothenburg completed the top ten.
---
Right bus, wrong route!
The 1A bus line in Copenhagen is protesting against itself – talk about being hoisted with its own petard. Advocates of the old service, which was rerouted and rescheduled following the opening of the Metro City Ring in September, have taken out an ad on the new 1A line, which means the buses are showing ads stating "Give us back the old 1A route!"
New Metro opening
The northern extension of the M4 Metro Line, offering services to Orientkaj and Nordhavn, will open on March 28. In other transport news, DSB has decided to close Skovbrynet, a regional station west of Lyngby primarily used by passengers wanting to catch an S-train at Farum.
Burglary central
Dragør has the highest municipal burglary rate, according to Danmarks Statistik. In 2019, there were 24.7 per 1,000 households. Rudersdal, Hørsholm, Gentofte and Allerød completed the top five. In other local news, the city's decision to move its refugee centre from Valby to Nordvest has been criticised, and a new vision for Nuuks Plads in Nørrebro has been unveiled.
Skiing favour
Copenhill, the ski slope complex on top of an incinerator often referred to as Amager Bakke, is in contention to win the sports building of the year award, Årets Idrætsbyggeri. KB Hallen, restored after a fire in 2011, is also in contention along with Helsingør Stadium and Holbæk Sportsby. The winner will be revealed on February 26.
Sky-rise costs
The cost of building the University of Copenhagen's new Niels Bohr Building, which is scheduled to open this summer (four years later than originally planned), has risen from 1.6 to 3.6 billion kroner, reports DR. In other building news, Copenhagen Municipality has ruled that all canal tour ticket booths in Nyhavn should be removed.
Key string help
Copenhagen Airport is copying an initiative used at Gatwick in the UK that gives people with disabilities or disorders a key string decorated with sunflowers, so the staff can adjust their instructions and raise their patience levels.
Cleared of rape
A 31-year-old man convicted of raping a woman in the bed of Ninna Hedeager Olsen, the Copenhagen mayor for technology and the environment – as they lay alongside Olsen and one other woman – has been acquitted at Østre Landsret. All four were Enhedslisten members and they had been drinking heavily.
Gang appeal against ban
Copenhagen City Court has ruled that the Nørrebro gang Loyal To Familia (LTF) is an association and therefore can be dissolved. The ruling has been appealed to Østre Landsret. An administrative order issued by the government banned the gang in September 2018. In related news, the trial of two men accused of murdering former gang member Nedim Yasar in late 2018 is ongoing.
China's outrage at statue
The Chinese Embassy has asked City Hall to withdraw a permit for the erection of an eight-metre sculpture outside Parliament from January 23 until April 2021. Jens Galschiøt's work depicts the protests against China in Hong Kong. The embassy claims the "offensive" sculpture presents "misleading" facts and could be "detrimental to Danish-Chinese relations".