News
Coronavirus Update in Denmark: Government to provide aid package to smaller businesses 
---
This article is more than 3 years old.
Keep informed about the latest updates regarding the coronavirus situation in Denmark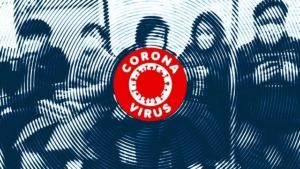 The Finance Ministry revealed today that it is prepared to reach out to assist small and medium-sized companies, as well as entrepreneurs. 
The package includes temporary compensation for fixed costs for companies and for entrepreneurs who experience significant dips in their turnover. 
---
DSB sees huge passenger decrease 
The national rail operator DSB has revealed that its passenger numbers have plumitted in the wake of the coronavirus crisis. 
DSB stated that passenger figures have fallen by 80 percent over the past week – and by 95 percent on some lines. 
Early on the in crisis, the government urged Danes to avoid taking public transport – particularly during rush hour.
---
Denmark commissions airplanes to Morocco 
The government has commissioned three airplanes from the travel industry to bring home the Danes stranded in Morocco. 
According to the Foreign Ministry, there are currently 182 Danes in Morocco who have conveyed a desire to come home. 
The stranded Danes are to purchase tickets before tonight so they can fly home tomorrow. 
---
All confirmations postponed 
According to the Danish Church, confirmations nationwide have been postponed until at least the end of May. 
All church-related activities, such as christenings and weddings, must adhere to the government's decision yesterday to ban all congregations of more than ten people. 
The church also urged Danes to limit the number of people at funerals. 
---
Nordea closes its banks 
Nordea has announced that all of its branches in Denmark will remain closed for the foreseeable future. 
Meanwhile, Danske Bank said that it would keep 12 of its branches open. 
The bank stated that it did so in order to give elderly who may not have digital access to their funds an opportunity to take out money. 
---
Nemlig.com to hire 200  
With more and more Danes avoiding supermarkets and ordering food online, business has been thriving for Nemlig.com. 
The food delivery firm said that it will hire an addition 200 employees in the coming weeks to keep up with the rise in demand. 
The company said it had doubled sales compared to the same time last year.
---
There could be 90,000 unregistered cases in Denmark
According to the latest figures from the State Serum Institute (SSI), there has now been 960 confirmed coronavirus cases in Denmark.
But SSI maintains that the number of unregistered cases could be far higher – up to 100 times higher in fact.
So based on that premise, 90,000 Danes could already be infected.
In a bid to gain an overview of the number of people infected in Denmark, SSI is working on a new system that involves a home test. 
Meanwhile, the number of cases in the Faroe Islands continues to skyrocket.
Yesterday there were 18 cases on the island, but today's figures revealed a sharp increase to 47.
---
Food minister: There are enough goods  
In a press conference today, the food minister Mogens Jensen ensured that there will be enough food for the Danes in the supermarkets despite the crisis. 
He also stated that it seems like the Danes have stopped hoarding products, as was seen last week. 
Jensen urged to Danes to keep distances of one to two metres from each other when out shopping. 
Supermarket chain Coop released a statement today saying that they have food stocks enough to last six weeks and that there are more supplies on the way.
---
Dentists shut down for all non-critical treatment 
For the next three months, dentists in Denmark will no longer perform any treatment that isn't deemed critical. 
The move comes at the behest of the health authority Sundhedsstyrelsen in the wake of the coronavirus crisis. 
A mail was dispatched to all dentists in Denmark today, informing them of the new measures. 
The temporary ban starts today and will run until June 30. 
---
Danish researchers ready with medication trials
Jens Lundgren, a professor of infectious diseases at city hospital Righospitalet, has revealed that Danish researchers are ready to undergo trials for medication against the coronavirus. 
The researchers hope to start next week pending approval from the government. 
Lundgren told TV2 News that the medicine is designed to halt the virus from forming in the body and it was originally developed in the wake of the SARS and MERS outbreaks  
The medicine has been proven to work in tests with animals, including monkeys, if treatment is begun early. 
Researchers from across Europe have taken part in the effort and plans are afoot to transport the medicine from the US to Europe.
---
UEFA cancels Copenhagen hotel reservations 
the Euro 2020 football tournament looks set to be postponed following news that the European footballing body UEFA has canceled all of its hotel reservations in Copenhagen this summer. 
According to BT tabloid, UEFA's bookings at CPH Hotel in DGI Byen were released for sale again by Booking.com last week. 
Meanwhile, it has also emerged that UEFA has canceled the hotel bookings for the Danish national team at Hotel Marienlyst in Helsingør.
Copenhagen is scheduled to host four games during Euro 2020.
---
Noma feeling the pinch 
The legendary Danish gastronomy icon Noma has revealed that it is feeling the financial strain caused by the ongoing coronavirus crisis. 
The restaurant, which has two Michelin stars and has been voted the best restaurant in the world on numerous occasions, said that the border closures and lack of guests has hit hard. 
Noma has closed its doors until April 14, while other known restaurants Geranium and Alchemist have also closed down temporarily.
---
Copenhagen Airport sends home 1,500 employees
Copenhagen Airport has announced that it is sending home more than half of its employees – 1,500 employees out of 2,600 in total.
In this way the airport's administration is avoiding lay-offs due to lower activity in the airport as part of the measurements taken against the coronavirus outbreak, cancellations of flights and travel bans.
It is expected that the employees will gradually return to their positions and receive wage compensation in line with the government's latest announcement about compensation scheme.
---
Former minister hospitalised
Denmark's former culture minister, Elsebeth Gerner Nielsen, has been hospitalised after contracting the coronavirus.
She was first admitted to Kolding Hospital on March 13 and the next day she was transferred to the a special treatment ward at Odense University Hospital.
---
Tivoli and Bakken postpone openings 
The two oldest still-functioning amusement parks in the world, Tivoli and Bakken, have both revealed that they will postpone their opening days due to the coronavirus.  
Located in the heart of Copenhagen, Tivoli stated that it would postpone its opening from April 2 to April 16. 
Bakken, which is the oldest amusement park in the world, said it would postpone opening day from April 3 until April 30.  
Located just north of Copenhagen in Dyrehaven forest, Bakken has been open in some shape or form for the past 437 years. 
---
Number of cases up exceeds 900
The latest statistics from the State Serum Institute has shown that 914 Danes have tested positive for the coronavirus.  
Meanwhile, the Faroe Islands saw another sharp increase of cases. 
The latest count from 08:00 on March 16 took the number of cases up from 11 to 18 over the past 24 hours. 
Additionally, the island of Bornholm experienced its first confirmed case today, according to Bornholm Hospital. 
---
Hospitals on guard after series of thefts
The capital region has hired guards at all its hospitals following a series of thefts of critical medical items over the past few days. 
Thieves have taken to drastic measures to steal masks, hand sanitiser, overalls and other medical supplies needed to help treat coronavirus patients. 
One particularly dramatic case involved three masked men storming an emergency ward and stealing medical supplies before fleeing in a car parked outside. 
---
Theatre goes bust
Fredericia Theatre has announced that it has gone bankrupt due to the conoravirus crisis.  
The theatre said that its already struggling financial situation was given the death blow due to the cancelation of its forthcoming show, 'Shu-bi-dua 2.0′, which was due to start on March 20. 
The theatre was forced to let 18 employees go in February when it emerged that it had a million-kroner deficit.
---
Post impacted by border closure 
The postal service in Denmark, PostNord, has announced that the coronavirus crisis will have a considerable impact on its operations in the near future. 
The cancellation of flights in and out of Denmark means that letters and packages will take longer to get to destinations. 
PostNord is working on alternative routes to get the mail out, through the use of trucks and ships. 
There are some countries that won't be delivered to at all, but operation remains intact to all EU countries, Australia, Canada, Iceland, Hong Kong, Japan, South Korea, Liechtenstein, Norway, Russia, Switzerland, the UK, the US, Greenland and the Faroe Islands. 
Should customers dispatch mail to other countries, the items will be stored away in PostNord warehouses until it is once again possible to transport mail to those destinations. 
Keep an eye out on the PostNord website to see the updated approved destination list. 
---
Big spike in hospital admittances 
The Health Ministry has revealed that there has been a jump in the number of coronavirus patients being admitted to Danish hospitals. 
On Monday afternoon, the health minister Magnus Heunicke stated that 62 Danes were now in hospital, up from 28 yesterday.  
Furthermore, the number being treated in intensive care wards had also jumped from two to ten since yesterday. 
Heunicke said that the "epidemic had been sown in Denmark" and that if developments continue down a similar vein, the situation would become critical for the Danish health system. 
Meanwhile, the first confirmed case has been registered in Greenland.
---
Health authority mobilises medical students 
The association for Danish medical students FADL has announced that it has taken steps to provide additional manpower in the wake of the coronavirus crisis.  
An agreement has been reached that will allow medical students to be speed-qualified as nursing temps as part of their usual clinical placements.  
This will free up more resources and, for instance, increase the number of health workers trained in operating respirators.  
---
Confirmed cases closes in on 900
According to the most recent figures by the State Serum Institute, the number of confirmed cases of the COVID-19 coronavirus in Denmark has reached 898.
The stats also revealed that four Danes have died from the coronavirus, while two remain in intensive care.
The latest fatality was a 92-year-old man who was a resident of an elderly home in Aarhus.
The number of cases on the Faroe Islands has also increased to 11.
---
Danish world champion tests positive 
Danish world and Olympic handball champion Mads Mensah Larsen has tested positive for the coronavirus. 
His German club Rhein-Neckar Löwen confirmed the news on its website.  
Larsen began showing flu-like symptoms last week and was subsequently tested.  
The handballer wrote on Instagram that he was tested Friday and felt fine by the time the test came back positive on Sunday.
---
Elderly feeling increasingly isolated 
Due to the coronavirus crisis, a large number of elderly Danes are feeling increasingly isolated in their homes and in care centres.  
According to elderly advocacy group, Ældre Sagen, the conoravirus and lonliness are both a threat to their health. 
Children and grandchildren are not permitted to visit elderly homes and all activities have been cancelled up until June 1. 
There are around 120,000 Danes who receive care in their homes. 
---
Dansks Bank looks to help customers hit by crisis
Due to the 'extraordinary situation', Denmark's largest bank Danske Bank has chosen to offer flexibility for customers affected by coronavirus – for example, quarantined families who are out of control of their economy.
The bank is offering a number of adjustments to both private and business customers. The initiatives can be found here.
In each case, the bank will assess whether a customer is eligible for assistance. Danske Bank expecting other banks to follow suit.
---
Øresund commuters in an awkward position
Due to the difference in approach taken by Denmark and Sweden in regards to the coronavirus crisis, Øresund commuters could find themselves in a difficult situation.
For instance, people who live in Denmark but work in Sweden could be forced to take vacation or unpaid leave in order to take care of their children due to schools and daycare institutions being closed in Denmark.
Experts recommend workers to discuss the situation with their employers for now.
---
1,000 Danes stranded in Morocco
Approximately 1,000 Danes have been left stranded in Morocco following a statement issued by the Moroccan Foreign Ministry on March 15 that it would be expanding an earlier travel ban to a small number of countries to now include all international flights to and from its airports.
The Danish government stated that it is working in concert with its counterparts in other countries as thousands more citizens from Europe and elsewhere are stuck in the same situation.
A deal with the Moroccan government is hoped to be reached on Monday.
Evacuations of Danes from places like China were carried out earlier this year as a result of the outbreak, but not on this scale—and doing so in this instance may require the help of commercial airline companies.
---
Pandora hit hard 
The Danish jewellery company Pandora has been forced to close many of its stores around the world due to the ongoing coronavirus crisis. 
Approximately 350 stores across several markets have been shut down so far in countries such as China, Italy, France and Spain.  
In just one month, the company's shares have fallen by 39 percent.  
Since the end of January, the company was forced to close more than 100 of its 237 stores on mainland China, and 30 of its 148 stores in Italy.   
---
Experts predict crisis will peak in late April 
Two of Denmark's leading experts within contagious diseases have predicted that the COVID-19 coronavirus will peak in late April. 
Jens Lundgren, a professor of infectious diseases at Rigshospitalet and Else Smith, the former head of health authority Sundhedsstyrelsen contend that the number of people being infected will begin to fall around May 1. 
By then, upwards of 300,000 people may have been infected in Denmark, the vast majority of whom will not require medical assistance. 
Meanwhile, Sundhedsstyrelsen estimates that upwards of 600,000 Danes will be infected in the epidemic's first wave this spring. 
Of them, the authority expect 11,000 will need hospital assistance. 
---
SAS to significantly reduce number of flights
The Scandinavian airline SAS revealed today that it will significantly reduce the number of flights it offers.
It means that, as of tomorrow March 16, the airline will cut all flights aside from critical flights aimed at bringing home Scandinavians.
I addition, upwards of 10,000 members of staff will be sent home on a temporarily basis. That's around 90 percent of its total number of staff.
Earlier in the week, SAS asked its staff to take a temporary pay cut of about 20 percent.
The airline has yet to reveal exactly how much pay its sent-home staff with receive.
---
Germany to shut border with Denmark
Germany has revealed that it has closed its border with Denmark effective 06:00 in the morning on March 16.
The Germans also revealed that borders with Austria, Switzerland and France will also be closed.
---
Government offers help to private sector wage earners 
In a press conference just now, the PM Mette Frederiksen unveiled a new package that aims to help private sector workers who are impacted by the coronavirus crisis. 
The state will cover up to 75 percent of wages of workers in the private sector who are threatened of being fired due to the coronavirus crisis.  
The scope of the deal will initially stretch retroactively from March 9 and up until June 9. 
Frederiksen also called on companies to send home staff, but to avoid firing them as business curtails.  
A report from the chamber of commerce, Dansk Erhverv, showed that upwards of 47,000 Danes risk losing their jobs in the near future – and that's just in the tourism and event sector. 
In particular, the airlines, restaurants, hotels, cafes and travel companies that are hit hard – a situation further exasperated by the government's decision to close Denmark's borders yesterday.
The confederation of industry, Dansk Industri, said that the wage compensation package would help save lots of Danish jobs.
---
Number of cases up to 864 
According to the latest figures from the State Serum Institute, the number of COVID-19 coronavirus cases in Denmark is now at 864. 
The figure has increased by 37 since the previous update yesterday morning.  
And while the number of new cases seems to be tailing off, experts estimate that there are a significant number of unregistered cases across the country.  
Denmark also experienced its first coronavirus-related death yesterday – and 81-year-old who was already admitted to hospital with other serious health issues. 
Currently, 23 people are being treated for the coronavirus in hospital, including four in intensive care and two in critical condition. 
---
Fewer S-trains due to lack of staff 
National rail operators DSB has announced that there will be fewer trains on the C Line between Klampenborg and Frederikssund today due to a lack of staff. 
DSB said it would do its best to dispatch longer trains on the stretch. 
The lack of staff is down to twice as many staff members calling in sick – 43 locomotive operators are lacking on S-trains and over 100 on regional and long-distance trains. 
---
Hospitals close down all non-essentials
The Danish hospitals have been notified by the government to postpone all non-critical procedures and operations, effective immediately. 
The move means that thousands of patients awaiting non-critical operations will have to wait until a later date.  
The government hopes that the initiative will help free up additional resources to tackle the ongoing cononavirus crisis.
---
New convicts not permitted to serve sentences
The prison authority Kriminalforsorgen has revealed that it has closed its doors to new prisoners and limited family visits, in a bid to avoid spreading the coronavirus. 
Instead, freshly convicted prisoners will serve their sentences by being held in remand. 
Furthermore, prisoners have been stripped of any day release permits and all group activities have been suspended. 
There are currently about 4,000 inmates serving sentences in the Danish correctional system.
---
Hackers will take advantage of crisis
The defence minister Trine Bramsen has warned that hackers are primed to take advantage of the chaos that has been brought about by the crisis. 
Tens of thousands of Danes are currently working from home, which makes it easier for cyber criminals to gain access to sensitive information. 
Bramsen said that it was important for companies and authorities to be prepares and take necessary preventative measures in connection to people working from home.
---
Dane brings coronavirus to New Zealand 
A Danish tourist in among the first cononavirus cases in New Zealand, according to the New Zealand Herald. 
The woman, in her 30s, apparently flew to Auckland from Doha and then on to Christchurch, where she hired a rental car and drove to Queenstown.  
She is reported to be the eighth case in New Zealand overall, but the first on the southern island. 
---
150 travelers turned away at border 
Since the government closed the Danish borders yesterday, a total of 149 people have been turned away at the Danish/German border. 
According to the police, 3,748 people have been through the border control at the border with Germany. 
Denmark has initially closed its borders until April 13 and anyone who is not Danish will be unable to enter Denmark – unless it is an exceptional emergency or connected to an official work capacity. Visiting family is not a good enough reason.
---
First coronavirus-related death in Denmark
Denmark has registered its first coronavirus-related death. 
The case involves an 81-year-old man who was already admitted to Gentofte and Herlev hospitals due to other serious illnesses. 
The individual then later developed symptoms of a possible coronavirus infection and subsequently tested positive.  
The patient was then isolated and received treatment, but succumbed to the illness.  
Hospital staff who had treated the patient have been sent home to avoid further spread, according to the Capital Region.
---
Stranded passengers must remain at CPH Airport 
In the wake of Denmark closing its borders today at noon, the Copenhagen Police has revealed that any stranded passengers must remain in the airport in order to reduce the chance of spreading the coronavirus. 
The police said they would reach out to the airlines in cases regarding stranded passengers from abroad.  
Denmark's decision yesterday to temporarily suspend entry into Denmark until April 13 means that anyone who is not Danish will be unable to enter Denmark – unless it is an exceptional emergency or connected to an official work capacity. Visiting family is not a good enough reason. 
CPH Airport expects some 140 flights carrying about 9,000 passengers to arrive after the border closes today at noon. 
---
Masks and hand sanitiser stolen from coronavirus patient ward  
According to Ritzau news service, a masks and hand sanitiser has been stolen from the ward treating coronavirus patients at the city hospital Rigshospitalet. 
Several boxes and dispensers of the items, which are used by hospital staff treating the patients, have vanished and there are reports that someone has tried selling it on the online trading site Den Blå Avis. 
Several other hospitals across the nation have experienced similar occurrences.  
An individual was kicked out of Herlev Hospital yesterday by police after found wandering about and acting suspiciously. 
---
Avoid buffets and tasters
The food authority Fødevarestyrelsen has recommended not serving buffets and tasters to avoid bringing people in close proximity of one another. 
The authority underlined that you cannot contract the coronavirus through food, as it does not transmit via the digestive system.
---
Denmark kicks in millions for vaccine research 
Development minister, Rasmus Prehn, revealed today that the government has set aside 10 million kroner to assist in the global development of a vaccine for the COVID-19 coronavirus. 
A key aspect of the vaccine is that it will be available to everyone, including the poor and vulnerable populations in developing countries.  
The funding is earmarked for the Coalition for Epidemic Preparedness Innovations (CEPI). 
---
Up to 827 cases as Faroes sees spike
The latest figures from the State Serum Institute have revealed that there are now 827 confirmed coronavirus cases in Denmark.
It seems to be the smallest increase in new cases in Denmark in recent days, up from just 801 yesterday evening.
Previous daily increases of new cases have been dwindling in recent days, from 252 on March 11, to 160 on March 12 and down to 127 yesterday.
However, the health authority, Sundhedsstyrelsen, contends that there are probably far more cases in Denmark that the government is aware of.
Meanwhile, the Faroe Islands saw a spike in cases over the past day, tripling from three to nine.
---
PM holds first ever YouTube press conference
The PM, Mette Frederiksen, has teamed up with popular YouTuber Alexander Husum in a bid to reach out to the young generation of Danes in connection with the ongoing coronavirus situation. 
Husum has over 380,000 subscribers on his YouTube channel and Frederiksen's appearance on Friday signalled the first time a Danish PM used the platform for a press conference. 
In the video, Frederiksen appears with Husum addressing the Danish youth and appealing them to consider their behaviour to avoid spreading the coronavirus to the elderly and vulnerable. 
Later in the video, Husum takes over and speaks about what the young people should and should not do. 
The video (here in Danish) has been viewed almost 115,000 times as of Saturday morning. 
---
CPH Zoo keeping open 
Copenhagen Zoo has come under fire after revealing that it will remain open in the face of the coronavirus. 
The Zoo stated that it would remain open to the public because it offers over 11 hectares of land in the open, so it is not encompassed by the government's recommendation to cancel events with more and 100 people under the same roof. 
However, the Zoo has reduced its number of staff and other guest-related programs.  
The Zoo also stated that it would regulate guest entrance in areas that have a risk larger groups of people congregating.  
---
Denmark closes its border for four weeks
At a press conference just now, PM Mette Frederiksen revealed that, as of noon tomorrow, Denmark will temporarily close its border until April 13. 
It means that anyone who is not Danish will be unable to enter Denmark – unless it is an exceptional emergency or connected to an official work capacity. Visiting family is not a good enough reason.
Goods, particularly food products, will still be able to enter Denmark and restrictions do not impact truckers delivering them. 
Danish Defence will be charged with guarding Denmark's border and any foreigners without an officially-approved purpose attempting to enter Denmark will be denied at the border. 
The move is expected to generate significant queues at airports and at Denmark's borders. 
Frederiksen urged all Danes to avoid travel long abroad during the upcoming Easter vacation. 
Earlier in the day, the government advised against all unnecessary travels to anywhere outside Denmark.
The PM also mentioned that she had been tested after feeling poorly and the test came back negative.
---
Over 800 cases nationwide now
According to the latest figures from the State Serum Institute, 801 Danes have been confirmed to have the coronavirus.
Of the 801, 23 have been admitted to hospital and four are in critical condition. So far, nobody has died, although an 80-year-old man with heart problems died on Thursday at Aalborg University Hospital of heart failure and subsequently tested positive.
However, Region Nordjylland stated that it cannot be certain that the patient died from a coronavirus infection.
Data from China shows that cardiac patients are the most at risk and have the highest mortality rates.
So far, 3,998 Danes have been tested for the coronavirus.
---
Online supermarket giant rationing to prevent hoarding
In a bid to curb food hoarding, online supermarket Nemlig.com has revealed that it will limit the amount of food customers can purchase at a time.
The restriction limits customers in 25 product categories that have been found to be hoarding items in recent days.
For instance, customers will only be able to buy three packs of pasta, two packets of kitchen towels, three packets of yeast, three frozen pizzas and four packets of wet wipes.
The online supermarket reassures that there are enough goods in stock and that they will continue to deliver for the next few days.
---
Men feeling the brunt
According to the latest figures from the State Serum Institute, the vast majority of registered coronavirus cases in Denmark are men.
Two thirds (67.8 percent) of the 785 cases recorded in Denmark are men.
The figures also showed that the age group (both genders) with the highest number of cases was the 40 to 49-year-olds with 253.
The 50 to 59-year-olds came second with 159, followed by 20-29 and 30-39 (134 and 135).
There have been few cases among the elderly and children. The 0-9 age group has only registered 10 cases, while there have been 14 cases in the 70+ group.
---
Gov speed-passes new law
On Thursday night, Denmark's parliament unanimously passed sweeping emergency legislation that will enable the health authorities to enforce testing, treatment and quarantine in relation to the covid-19 outbreak.  
The law also prohibits indoor events larger than 100 people.  
A controversial proposal allowing police to enter homes without a court order was removed from the text during negotiations.  
The law includes a sunset clause for March 2021, meaning it can expire at that time if no action is taken to renew it.  
Copenhagen University law professor Jens Elo Rytter states the law "is certainly the most extreme since the Second World War" and that "there have been some powerful encroachments in various terror packages. But this goes further."   
---
Denmark in lockdown
The Danish government has introduced a series of measures and recommendations aimed at curbing the spread of covid-19 amid the outbreak.  
Public schools and universities, childcare services, libraries and cultural institutions will all be closed for two weeks beginning on Friday March 13.  
All government employees except for those serving 'critical functions' (health services, police etc) will be sent home with pay.  
Private institutions and associations, employers and after-school programs are encouraged to do the same and offer work-from-home and/or paid home leave for employees.  
The government is also restricting nursing home and hospital visits as well as encouraging the limited use of public transport.  
The Foreign Ministry is sharpening its travel guidelines for areas in Germany, France, Switzerland, as well as the countries of Turkey, Thailand, Egypt and Vietnam, while implementing restrictions on entry into Denmark and possible forced medical examination upon arrival. 
---
Countries ban trips to and from Denmark 
Following the US and Malaysia, the Czech Republic has become the latest country to ban entry from Denmark.
According to Reuters, the ban will take effect on March 14. 
In addition to the three countries, both Israel and Bangladesh have decided that travellers from Denmark must be quarantined for 14 days. 
Vietnam has abolished the 15-day visa-free entry for Danish nationals. 
The Foreign Ministry warns that Vietnam could also suddenly impose a ban on entry from Denmark due to the marked increase in the number of infected. 
---
Distortion postponed
The massive Copenhagen street party Distortion has been postponed until August over concerns about the coronavirus. 
Originally scheduled to be held in early June, Distortion will now be moved to August 26-30.  
Upwards of 100,000 people participate in Distortion every year. 
---
Football cancelled 
The second leg of FC Copenhagen's Europa League last-16 clash against Istanbul Bashakshehir has been postponed until further notice by the European football authority UEFA.  
FCK lost the first leg 0-1 in Turkey last night thanks to a late penalty.  
After the match, FCK coach Ståle Solbakken questioned whether the game should have been played at all. 
The news comes in the wake of the cancellation of all football games in the top two tiers of Denmark.  
A number of other sport leagues, including handball and ice hockey, have also been cancelled. 
UEFA also decided to postpone EURO 2020 until the summer of 2021. Copenhagen is set to host four EURO 2020 matches.  
---
Fitness World closes 
The fitness giant Fitness World has announced it has temporarily closed all its centres across Denmark due to the coronavirus situation. 
Currently, the centres are slated to reopen on March 27 and all memberships are put on pause for the duration of the temporary closure.  
Experts have urged the Danes to avoid fitness centres in order to prevent the coronavirus from spreading. 
---
Queen cancels celebration of her 80th birthday 
In light of the spread of COVID-19, Queen Margrethe has decided to cancel all the events and activities planned for the celebration of her 80th birthday in April.  
Apart from the cancellation of all events, which would take place from April 2 until the first week of June, the Royal Family has also decided to cancel its participation in other official events. 
The Crown Prince Couple and their four children have also decided to return from Switzerland a few weeks ahead of time, where they have been living at the ski resort Verbier …
---
Skiing holiday a major contagion 
The National Serum Institute has confirmed that 139 Danes brought coronavirus from skiing holidays in Austria. 
Tyrol, an Austrian region where a massive spread of infection has been registered, first became a risk area on Monday, after which it was recommended testing returning travellers with symptoms of the virus. 
Most of the 139 people had stayed in the popular ski resort of Ischgl in the region of Tyrol. The majority are young and middle-aged men. 
According to the institute, Austria had not reported coronavirus in the area to the international health authorities. 
The Foreign Ministry is currently discouraging all trips to the region of Tyrol, where Ischgl is located. 
The state is in the so-called red area and the National Board of Health recommends staying home for two weeks if coming back from this area after March 2. 
---
Copenhagen has the most cases
According to the latest figures from the Staten Serum Institute, Copenhagen is the area of Denmark with the most confirmed cases of the coronavirus (COVID-19),
Of the 785 confirmed cases in Denmark, 160 are in the Danish capital, closely followed by east Jutland, which has 154.
North Zealand has 85, followed by south Jutland (80), outer Copenhagen (79), west and south Zealand (53), east Zealand and Funen (both 50), north Jutland (47) and west Jutland (21).
Bornholm is the only part of the country that hasn't had a confirmed case yet, while the Faeroe Islands has three and Greenland also has yet to register a case.
---
CPH Airport expects significant traffic reduction 
A further traffic decline of 70 percent is expected to hit Copenhagen Airport in the coming period, according to HR head Kirstine Bergenholtz.
The number of passengers have already decreased to about one-third of normal during the two first weeks of March, buoyed by tightened travel recommendations.
The recent decision to shut down Denmark for the next to weeks, is expected to spark a further drop in numbers.
However, the airport needs to remain open as it is a community-critical infrastructure.
Therefore, it is presenting further measures to prevent the spread of the coronavirus while avoiding lay-offs due to low activity by adjusting the turnaround arrangements for the airport's employees.
Measures taken by CPH Airport include:
– a greater distance between travellers at check-in desks and security queues will come into effect.
 – loudspeaker calls will remind and encourage travellers to keep their distance during the security checkpoint, and the cleaning of surfaces and contact points will be intensified.
– restaurants and shops that will remain open for the next 14 days are required to ensure that the same measurements will be applied.
---
Fitness centre warning
A report in BT on Wednesday cites an expert who claims fitness centres are a breeding ground for the coronavirus.
Visitors closely packed together tend to breathe deeper and release more bodily fluids – the ideal conditions for the virus to spread.
Fitness World has confirmed it will be closed for two weeks. Meanwhile, the Capital Region has cancelled all prenatal classes for the rest of March. 
---
Weather could impact spread
Although many hope the epidemic will end as spring comes, it is uncertain whether the warm weather will help to contain coronavirus. 
"We do not know how the virus behaves in the summer because we have known about the disease for such a short time," Kåre Mølbak, the head of the National Serum Institute, said on the TV2 talk show Lippert. 
According to an article from Harvard University, it is believed that flu thrives better in winter as the humidity is low and people stay more indoors. 
Might come back
In Italy, temperatures are on the rise – Rome and Naples have lately seen 17-20 degrees. 
Mølbak believes Italy might soon become better as spring comes and the first massive outbreak is gone. 
"Respiratory infections do not thrive in the same way as they do in winter," said Mølbak. 
However, he is concerned that the virus might come back again in the autumn even if it has been gone by May. 
"In Denmark, we are preparing for the situation based on the adage that Covid-19 has no seasonal variation. We must prepare for the worst and we anticipate that the virus will reach its peak after Easter and cease in May. Yet, there's a possibility that it will come back again in the autumn."
---
Celebrity corona case in the clear
Former national football player Thomas Kahlenberg, who went down in history as the first Danish celebrity to get coronavirus, has been given the all clear.
Kahlenberg contracted the virus in Amsterdam, where he attended the birthday party of former Denmark midfielder Christian Poulsen.
---
Hand sanitiser rush
Amid reports of stock-piling, the item highest on most Danes' shopping lists these past two weeks has been hand sanitiser, with supermarkets and pharmacies quickly selling out of the item.
Coop, however, has reassured consumers that its Fakta, Brugsen, Irma, and Kvickly supermarkets have reordered supplies and will soon have plenty.
KiiltoClean under pressure
The Finnish hand sanitiser manufacturer KiiltoClean is currently overloaded at is its Danish facility in Assens, Funen. 
The facility is currently producing 250,000 litres a week, compared to a usual output of about 60,000 litres. It has more than quadrupled during the outbreak of coronavirus.
Consequently, KiiltoClean has had to increase manufacturing 24/7 to keep up with demand.
"We were already busy when it started to escalate in China, but after the first cases came in Denmark, Norway and Sweden, it is completely cut off," CEO Bo Eriksen told BT.
Feeling social responsibility
According to Eriksen, the police also patrol occasionally as there has been so much attention about the company and its key role in providing sanitiser.
The company has had to close its exports to countries other than Scandinavia.